The Best Yearbook Quotes - 95+ Most Funny Pictures And Quotes
Yearbook quotes are so popular nowadays. Every student is searching for the best and most interesting quote, which he is going to use in his/her yearbook. As we all know school life is almost over and everyone will go in different direction after the school is over.
Some of your classmates will continue their education in university, college or community college while others will start working straight after high school graduation. Everyone has his own choice so he/she decide how to continue their life.
Now it's time for you to find and choose the best yearbook quote. It will stay for life and every time you open your book you will see it. It will reminds you about your high school life, you will see the people you have spent the best years of your life and most probably laugh on their funny quotes.
So let's start.
1. The Most Funny Yearbook Quotes:
When you open your yearbook, you will find for sure a lot of funny yearbook quotes. Take your time and check our unique list below. For sure you may find something that you can use or paraphrase. Have fun!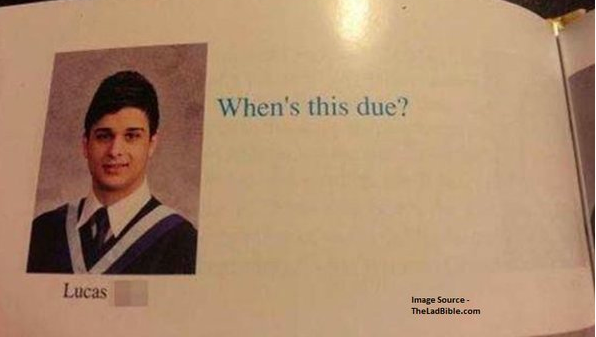 1.2 "I spent 113,880 hours of my life for a paper and a handshake."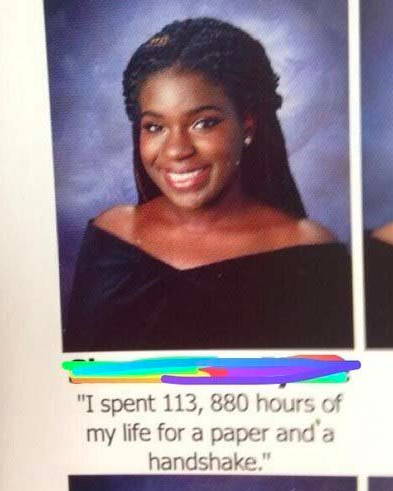 1.3 "You're all gonna regret not dating me in high school."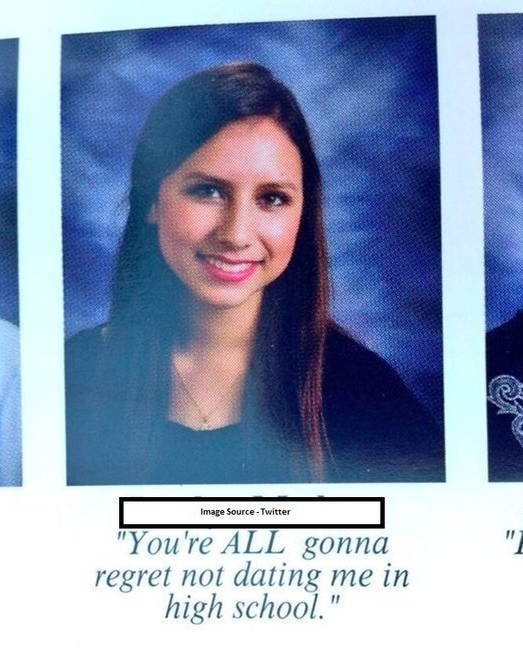 1.4 "High school was easy. It was like riding a bike. Except the bike was on fire and the ground was on fire and everything was on fire because it was hell."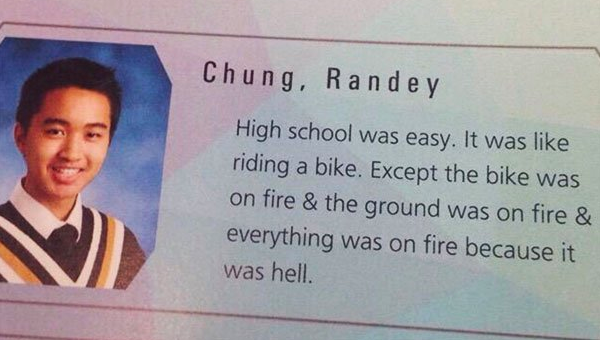 1.5 "No, Miranda, your senior quote can't be 'Fries before guys.'" — Dad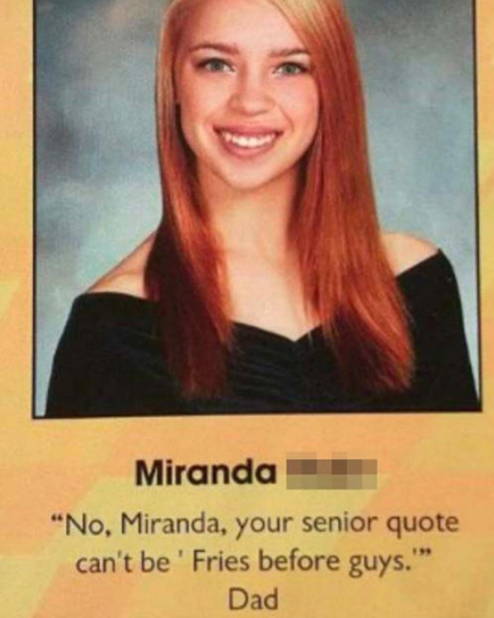 1.6 "It's so hard being a single mom when you have no kids and are a male teenager."
1.7 "What if one day you woke up and you were a chicken nugget."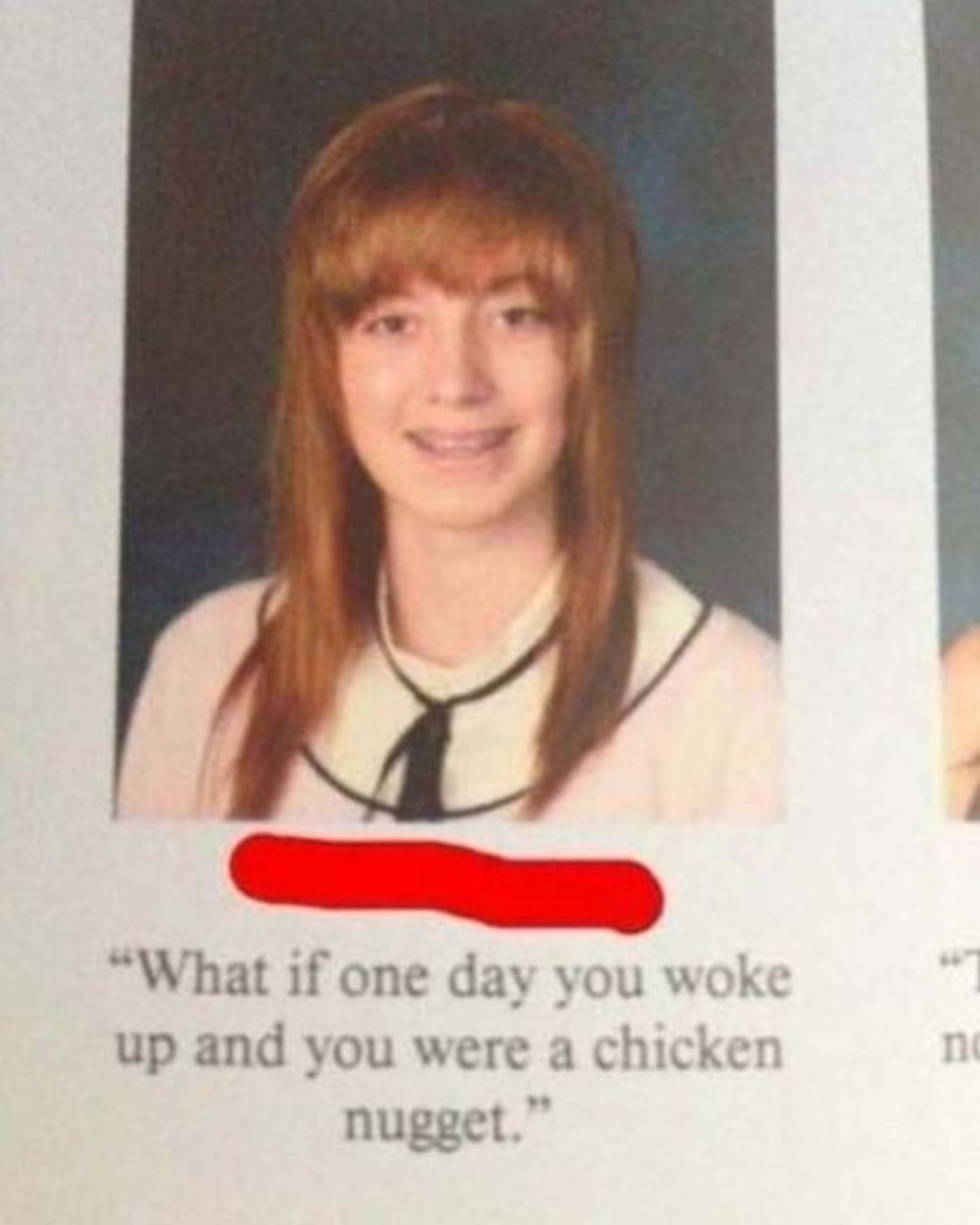 1.8 "I am rather appalled at the limit of characters for this. I am certain that I cannot fit all my thoughts of these last 4 years into such few cha."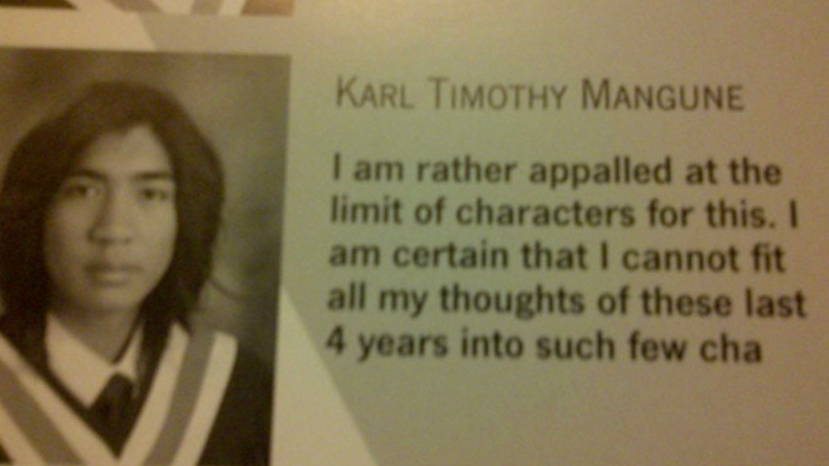 1.9 "I hate having to explain to everyone why I wear a hijab but if everyone must know: Voldemort has possessed me and his face is living on the back of my head."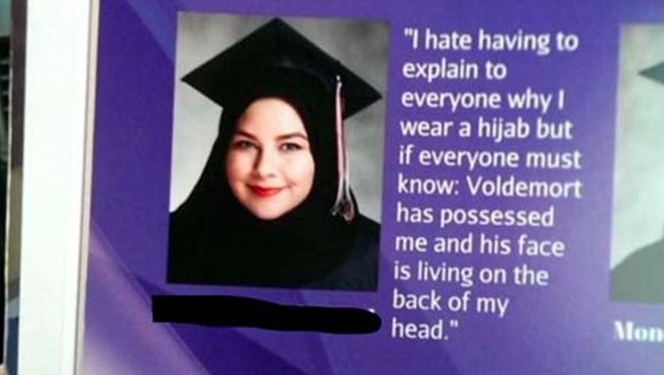 1.10 "Honey! Where is my super suit!!!" — Frozone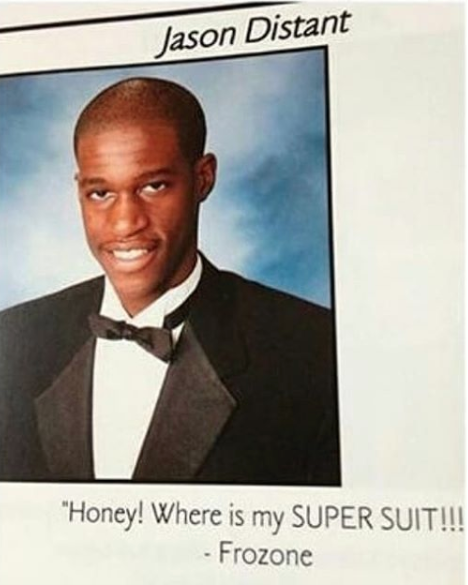 1.11 "Onions have layers." — Ashton Irwin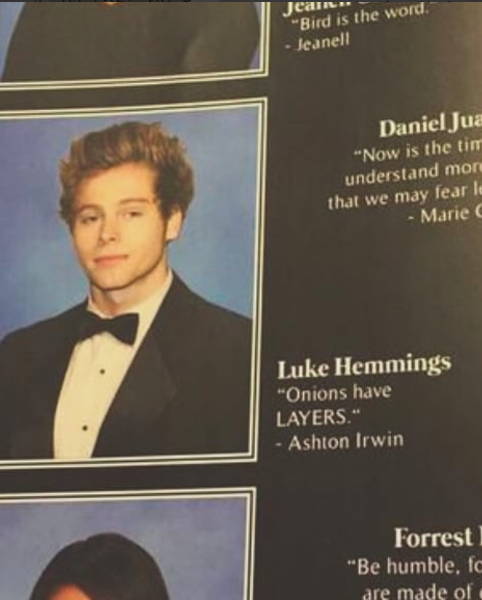 1.12 "I don't need a piece of paper saying I succeeded. I just need food." — Shane Dawson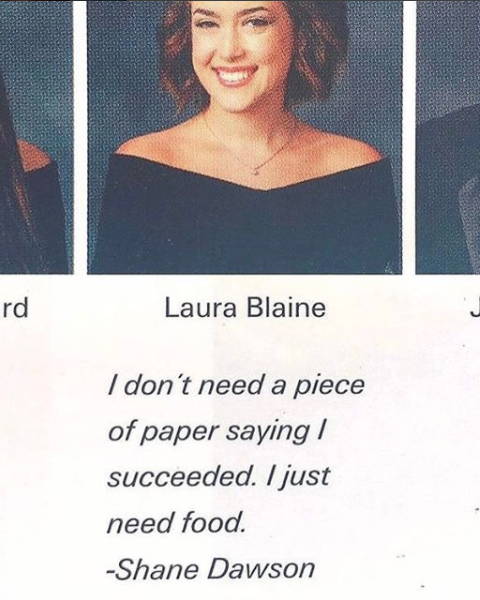 1.13 "RIP Club Penguin, you raised me when my parents didn't want to."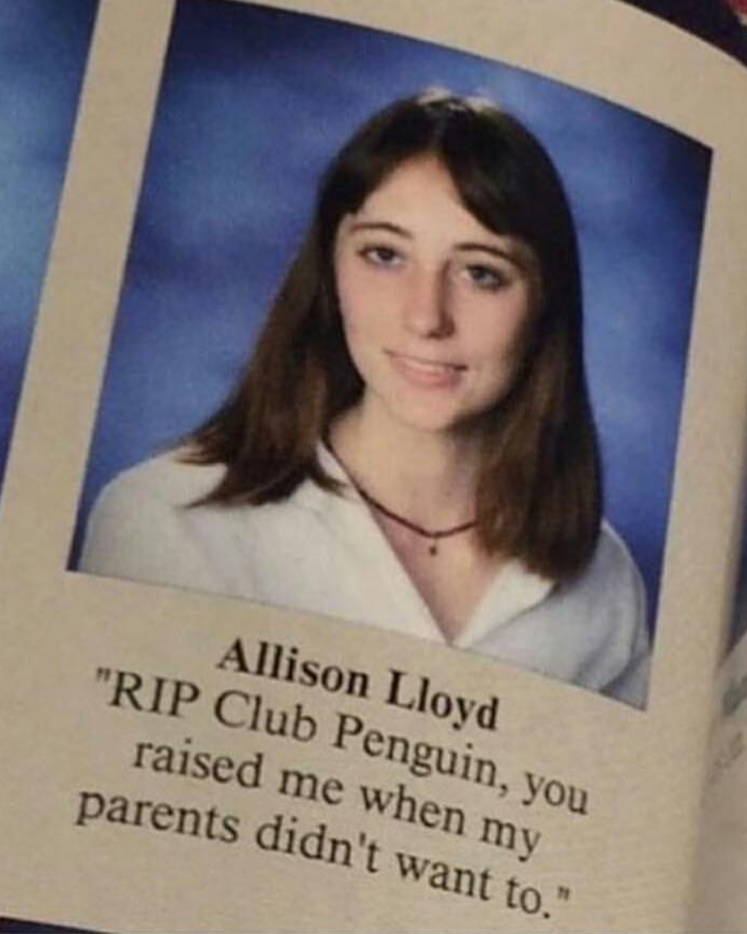 1.14 "Remember...The more you weigh the harder you are to kidnap. Stay safe...Eat cake."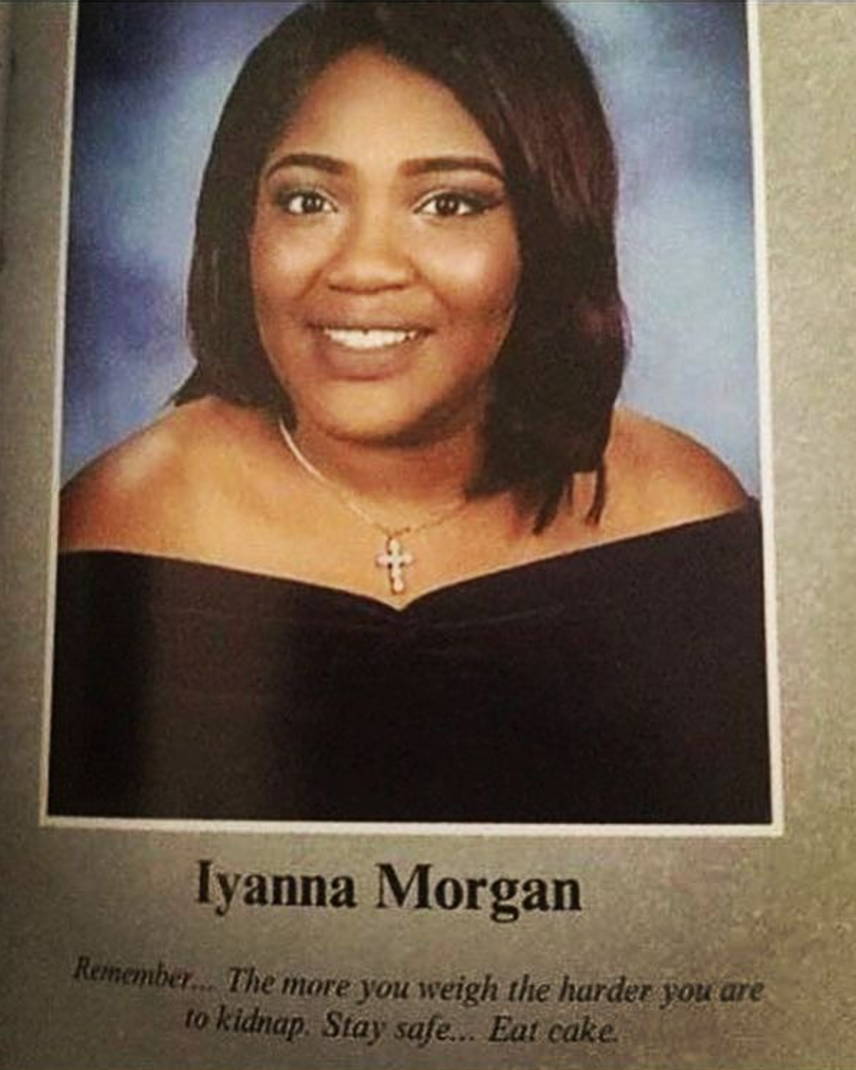 1.15 "Why fall in love when you can fall asleep."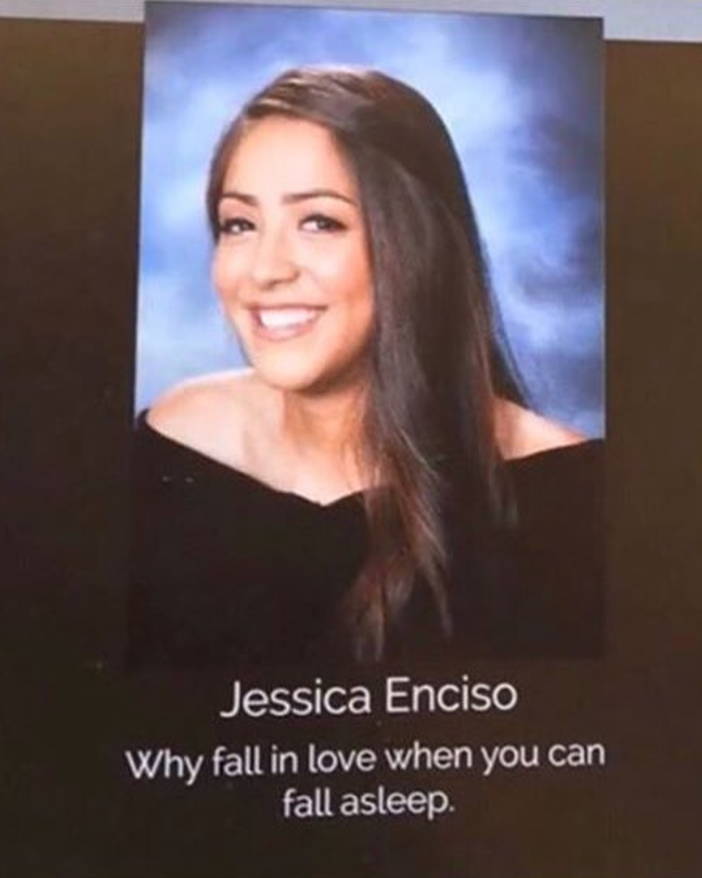 1.16 "I'm surprised you graduated" — My mom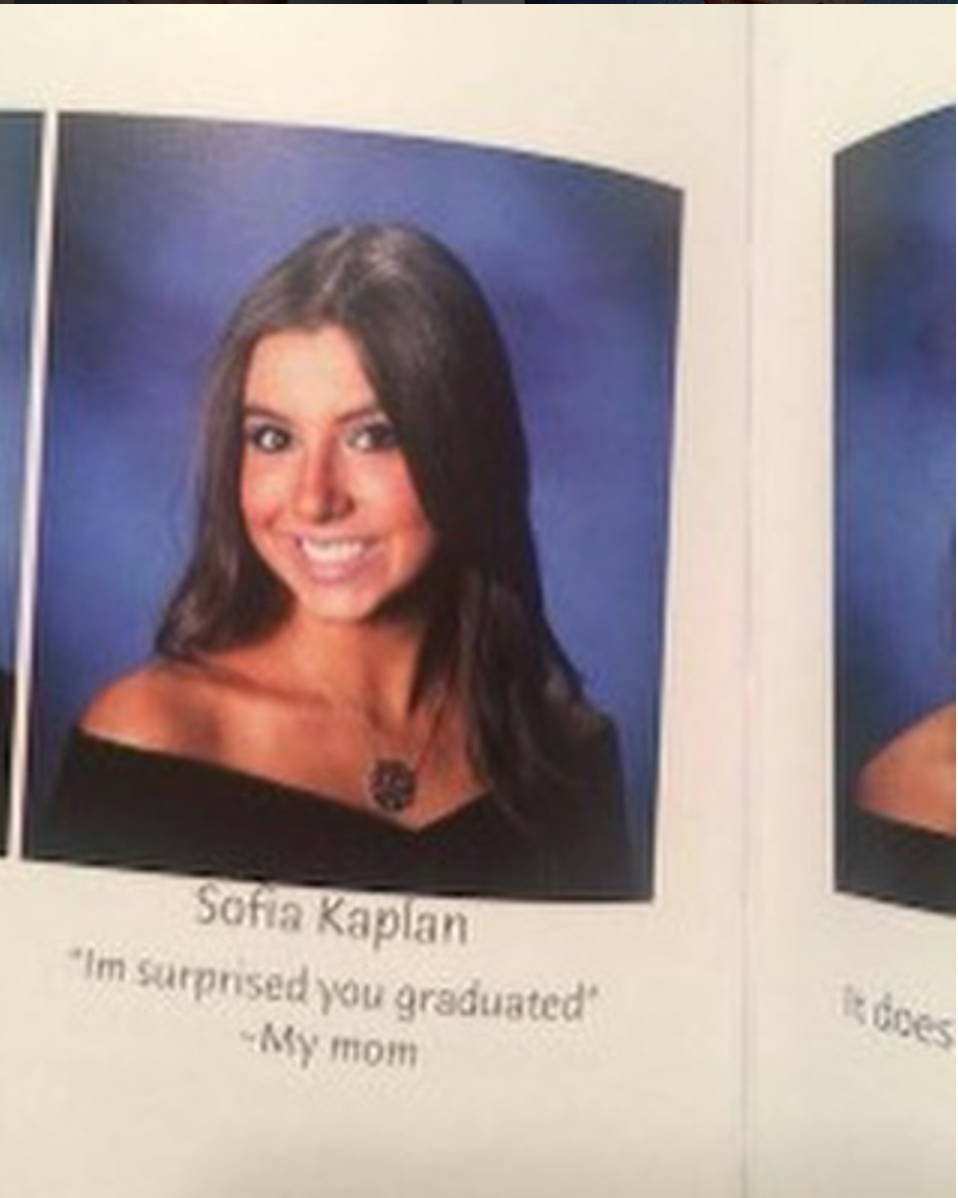 1.17 "Hannah Montana said nobody's perfect, but here I am."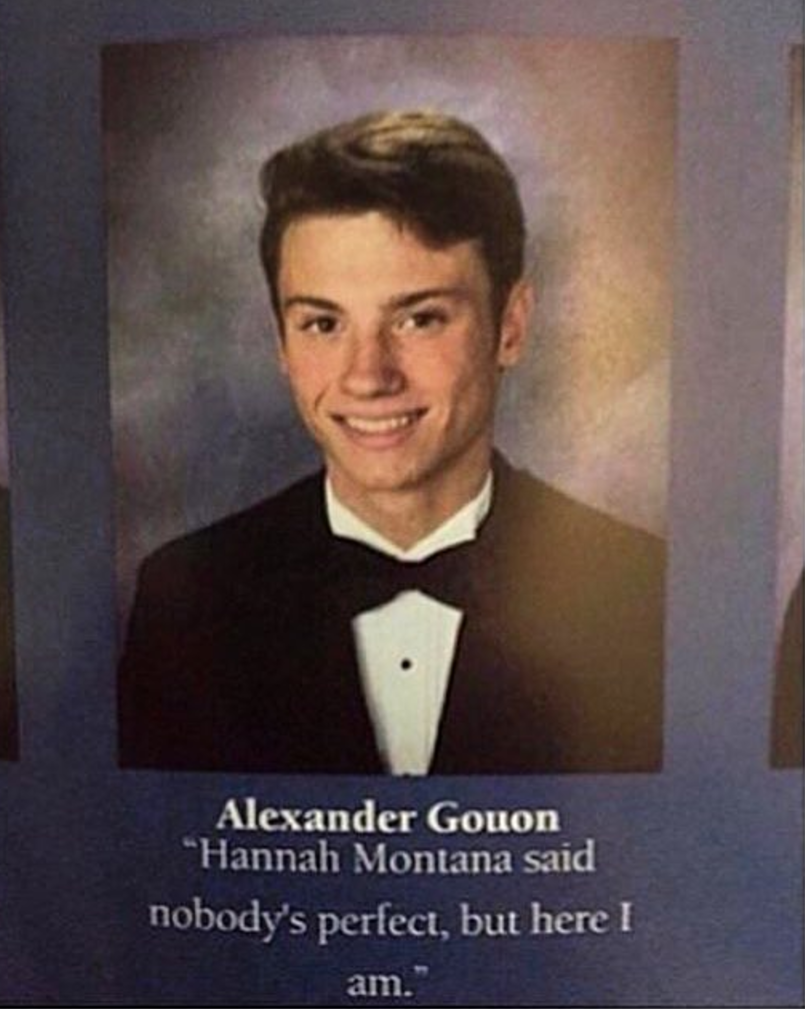 1.18 "If you like water, you already like 72% of me."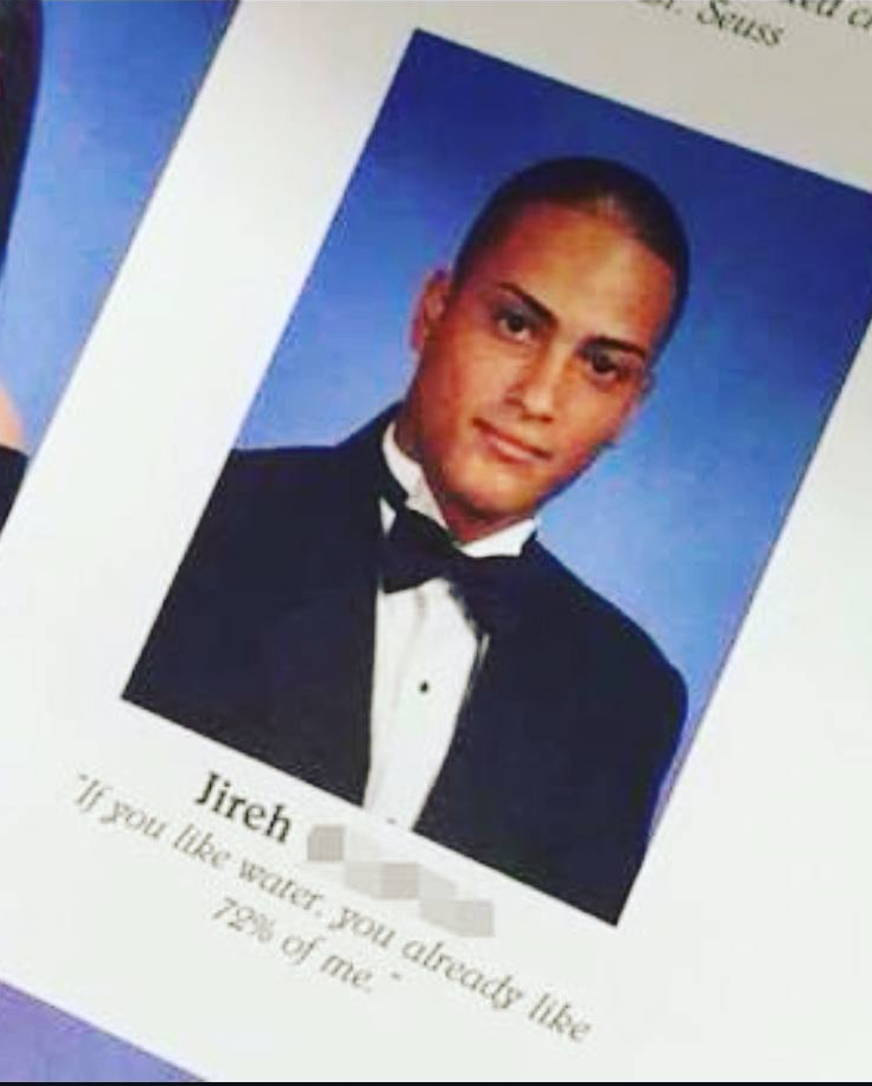 1.19 "Remember that true beauty comes from within — within bottles, compacts, and lipstick tubes." — Jeffree Star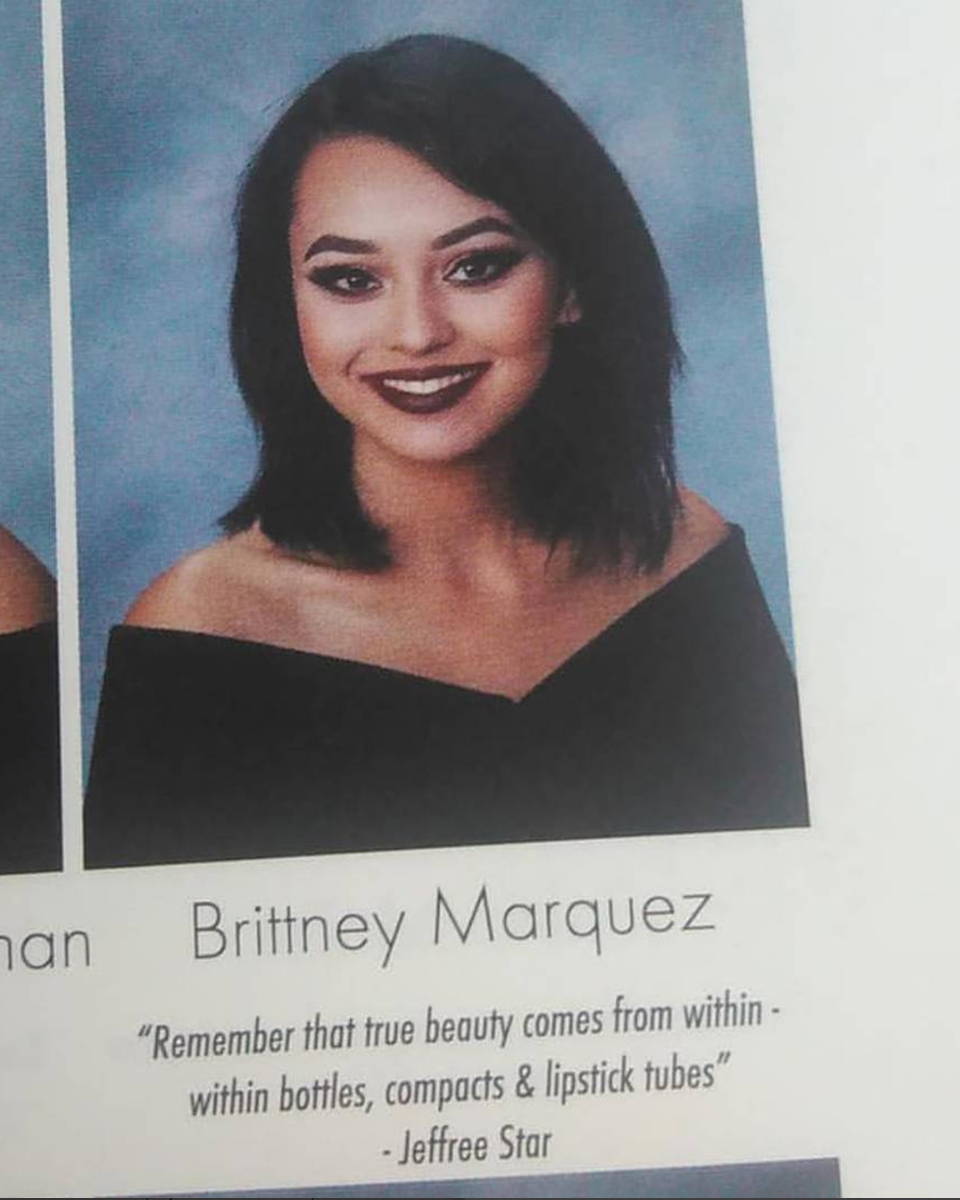 1.20 " I did my waiting! 12 years of it! In Azkaban." — Sirius Black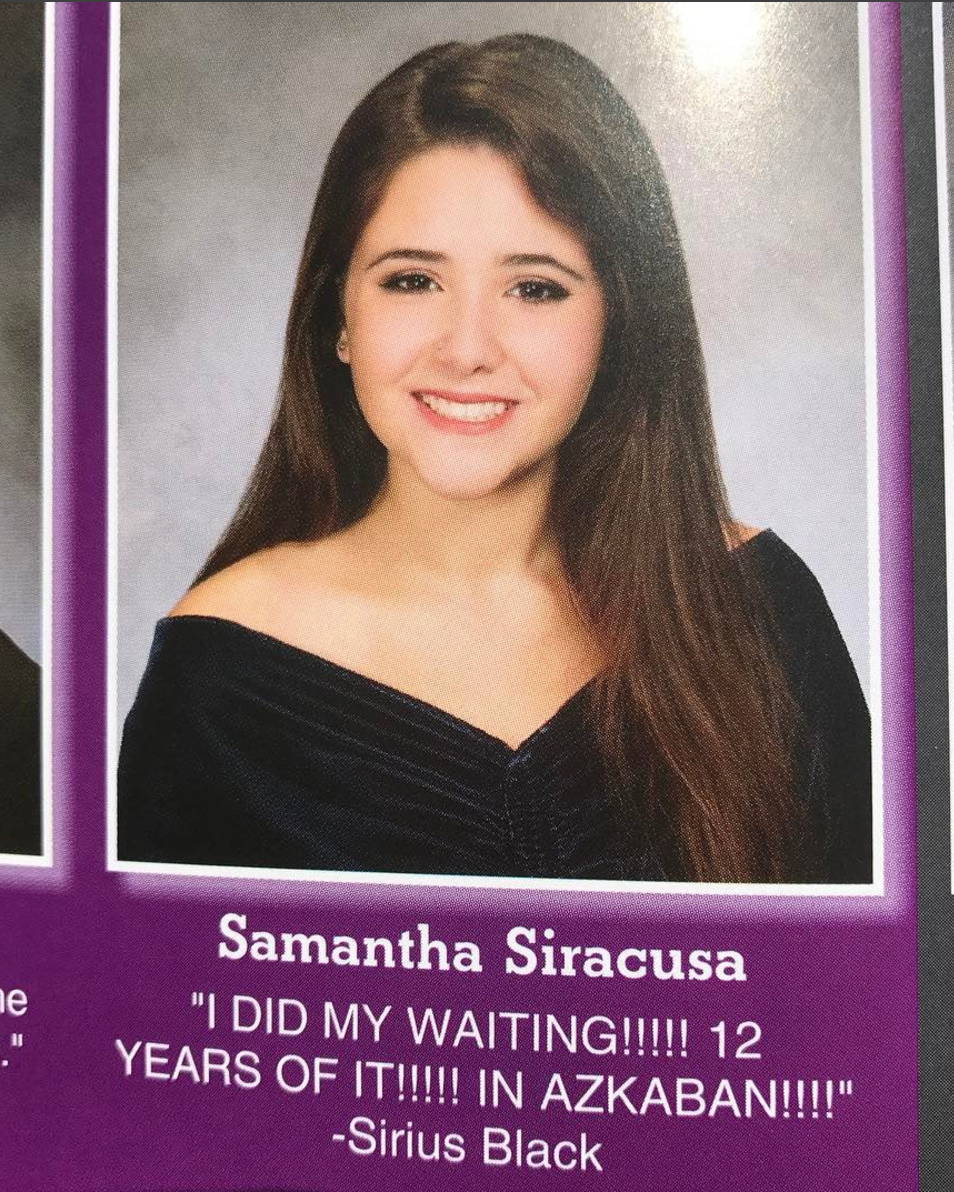 1.21 "My senior project was to make a clone."
                                "A+"
1.22
"Knock, knock."
"Who's there?"
"Not the triplets. We graduated."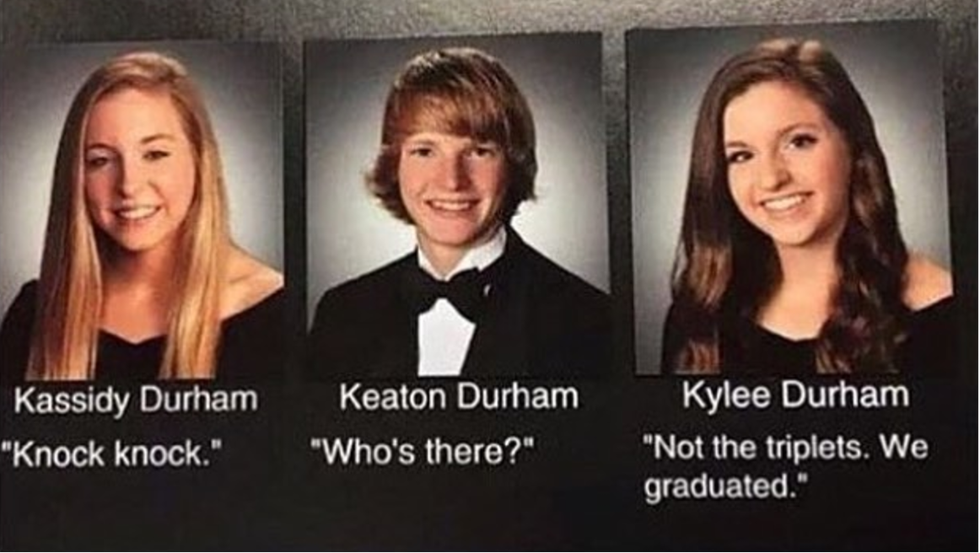 1.23 "My computer screen is brighter than my future."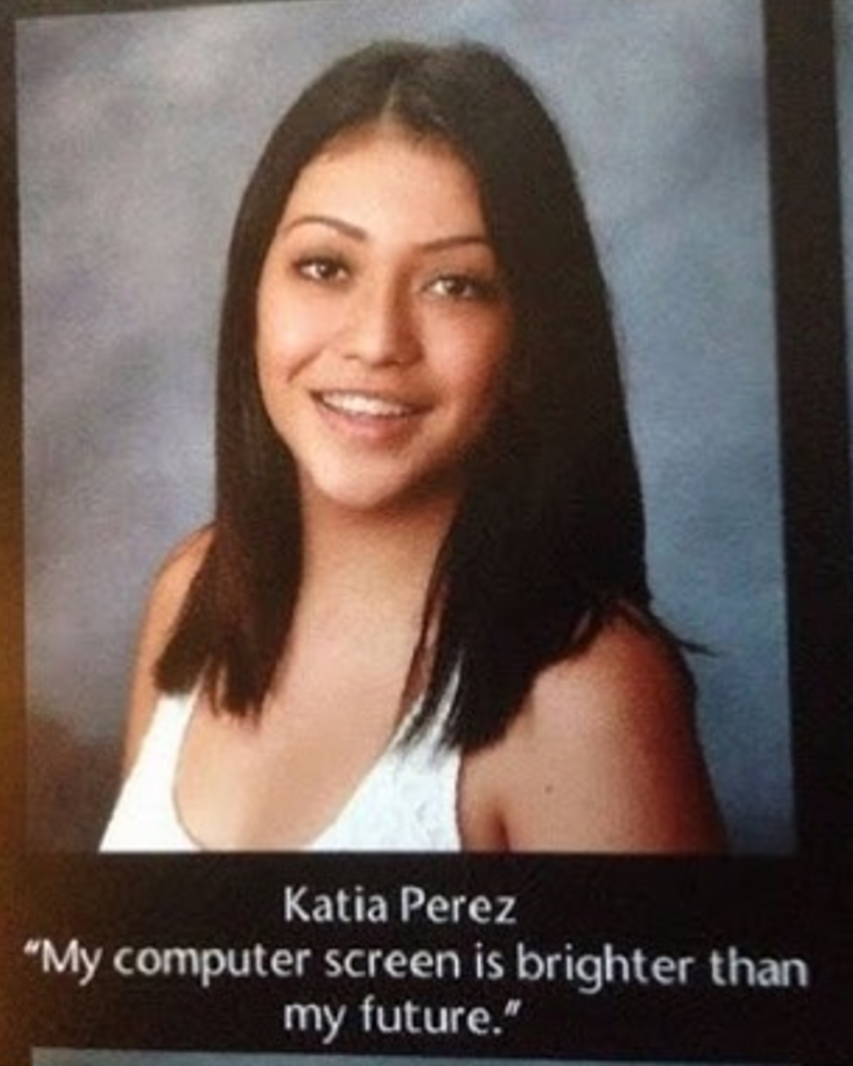 2. Unique Class Clown Yearbook Quotes:
If you are a high school student who has a unique talent. If you are clever enough to be favorite of some teachers, but you spend a lot of time into the principal's office. If you are confident enough and don't worry and care what others think about you. Then probably your quote will be among the most memorable. Here is the list you need to check right now.
2.1 " I'm actually not funny, I'm just really mean and people think I'm joking"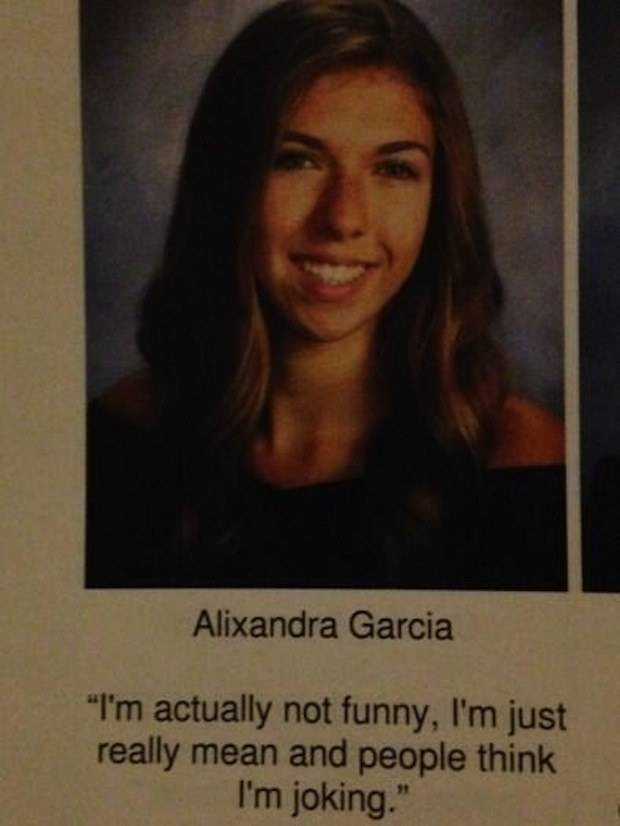 2.2 "I don't always graduate, but when I do, it's barely."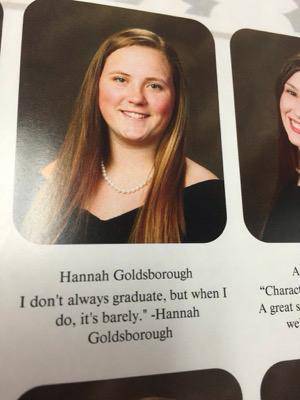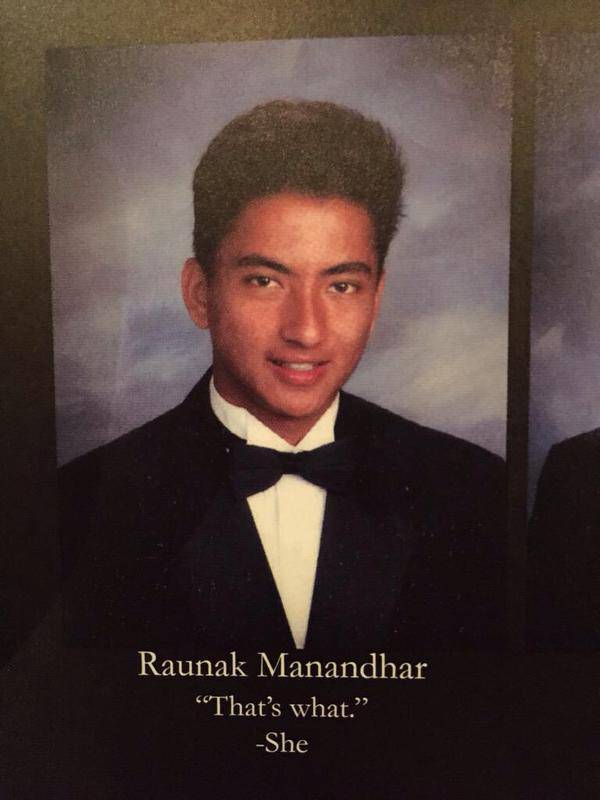 2.4. "Yes, that is my actual last name."
2.5. "Should have burned this place down when I had the chance."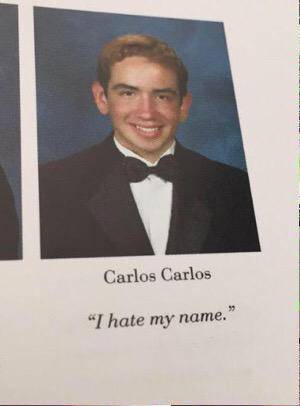 2.7. "Make up looks pretty on the outside, but it doesn't help if you are ugly on the inside. Unless you eat the make up."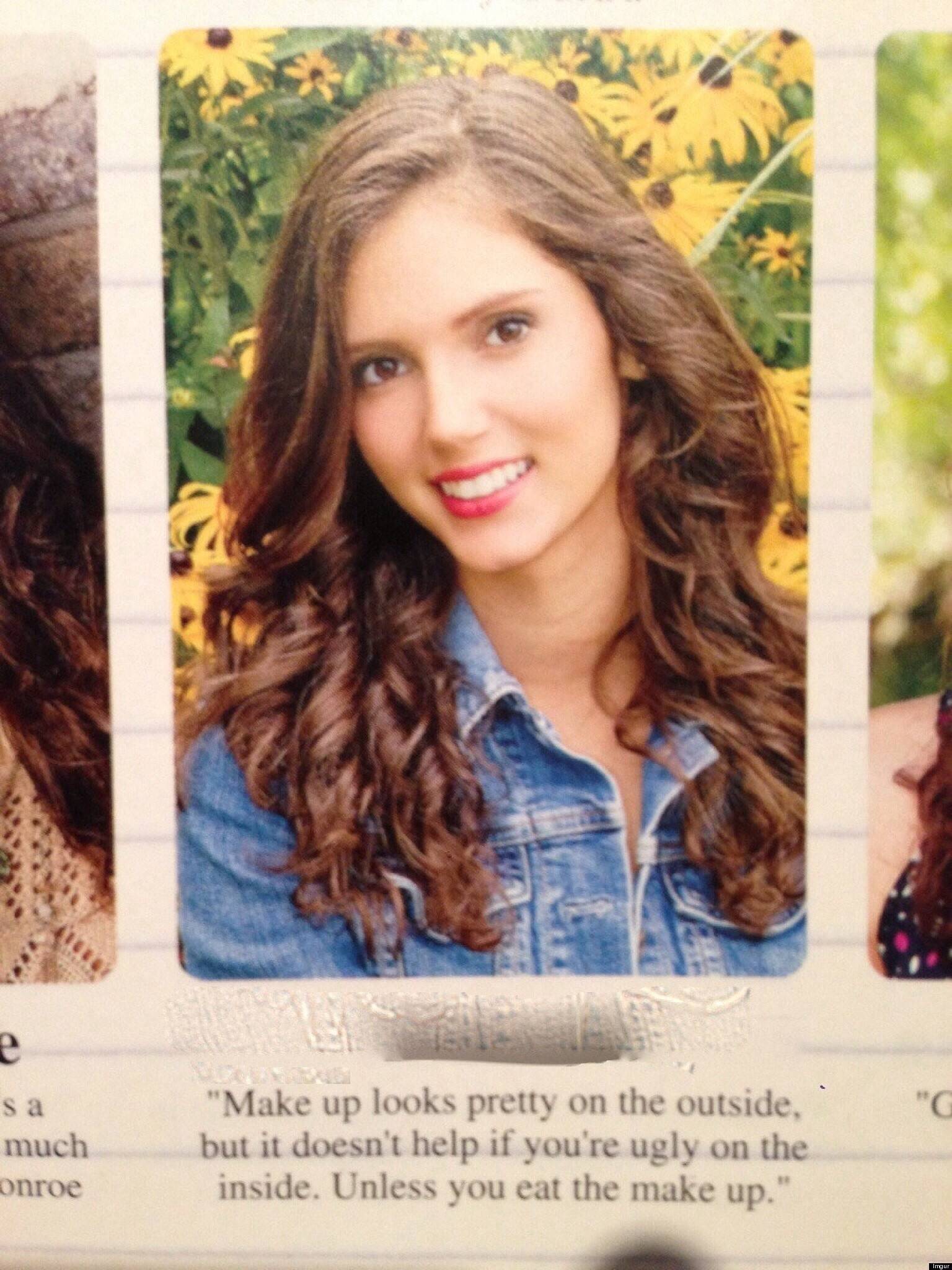 2.8. "My had may be big, and my eyes may be small, but my heart is just the right size."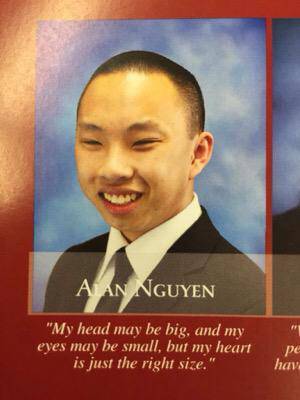 2.9. "See kids? I told you I was sexy in high school"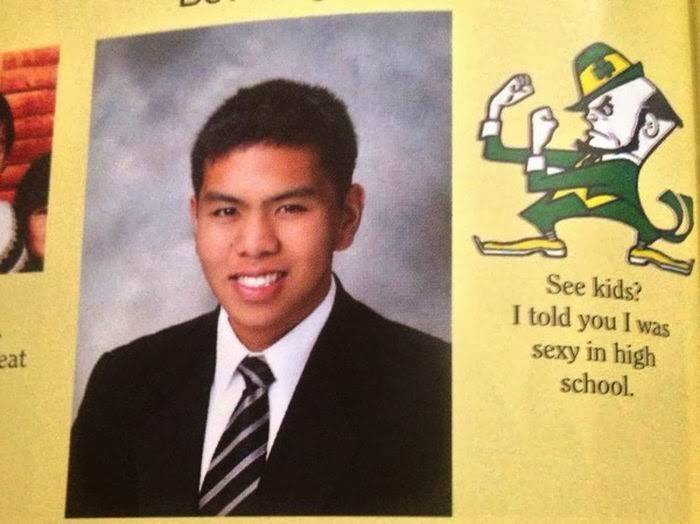 3. Unique Inspirational Yearbook Quotes:
If you are searching for some inspirational yearbook quotes here you will find a big list which for sure will impress you. It's not easy to find the right quote which will best describe your last 4 years at school, but we are almost sure that you will find the one which best descibes you. Take your time and check all of them.
3.1. "The best things in life are free. Like long walks to the freezer to get some Ben and Jerry's strawberry cake, yumm!"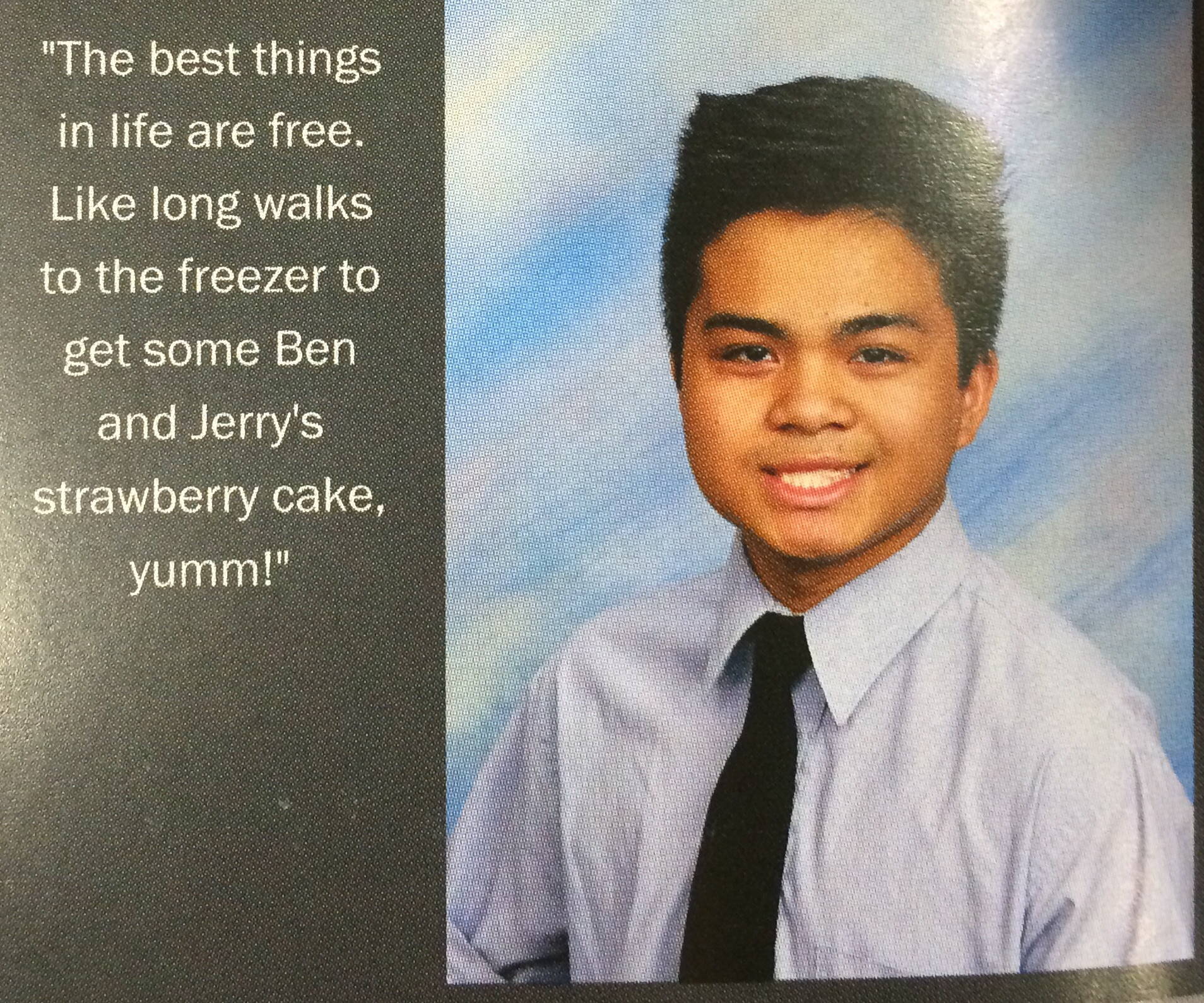 3.2. "Sometimes I get emotional over fonts."
3.3. "Put something inspirational."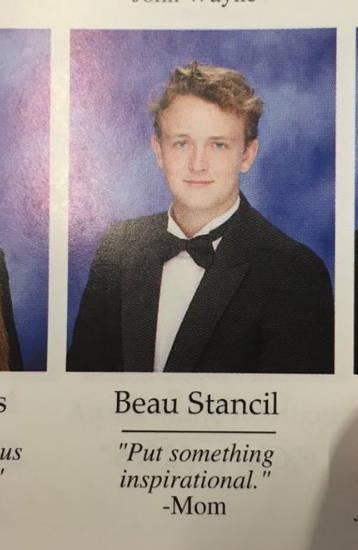 3.4. "I am not Amith. I am a legend."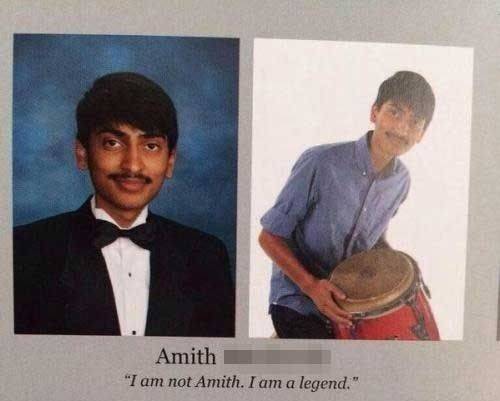 3.5. "No, I'm not related to all the other Asians in Kearney."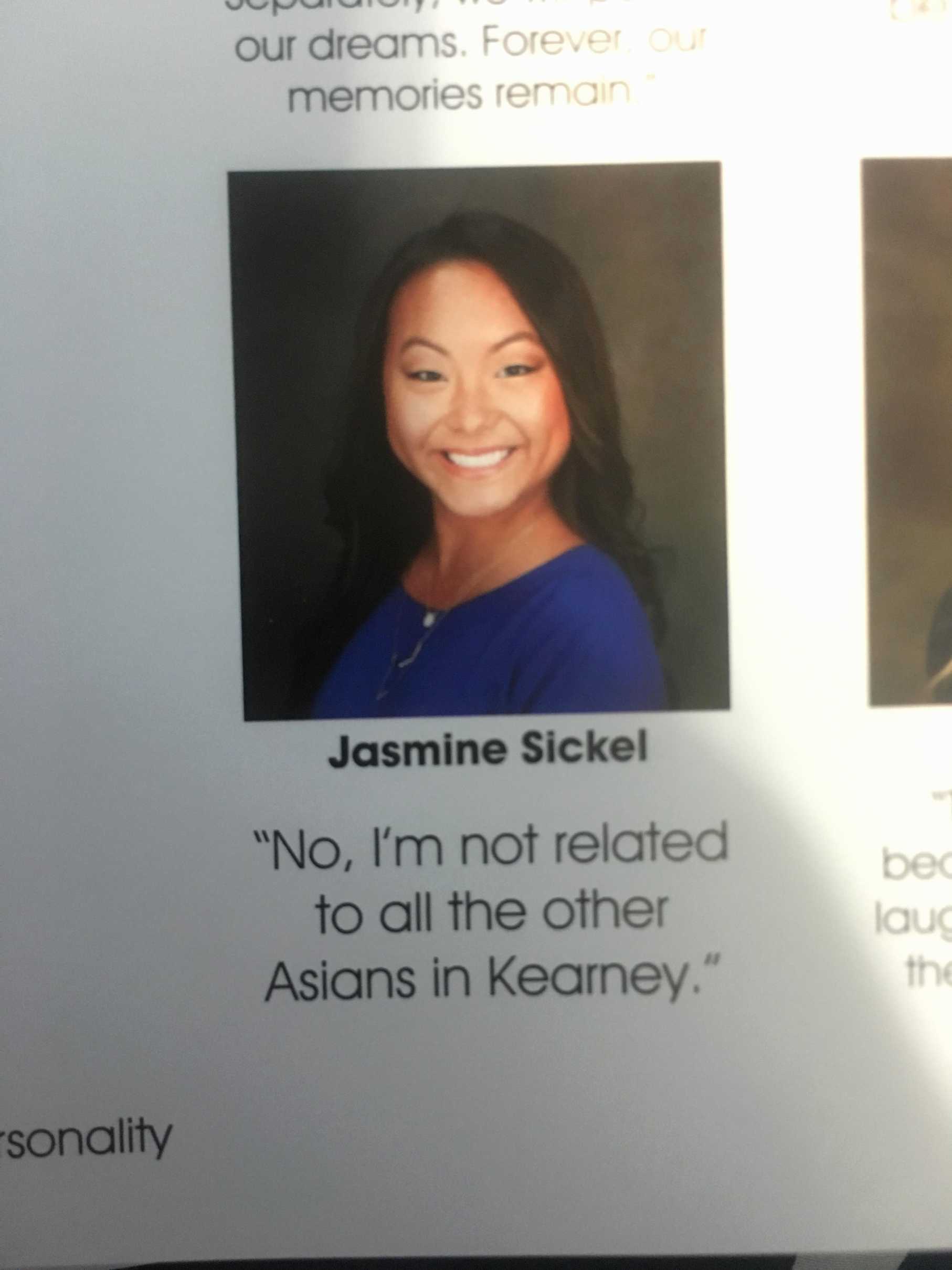 3.6. "Use code JAMES for 10% off your purchase at checkout."
3.7. "I need feminism because I intend on merrying rich and I can't do that if my wife and I are making .75 cents for every dollar a man makes. "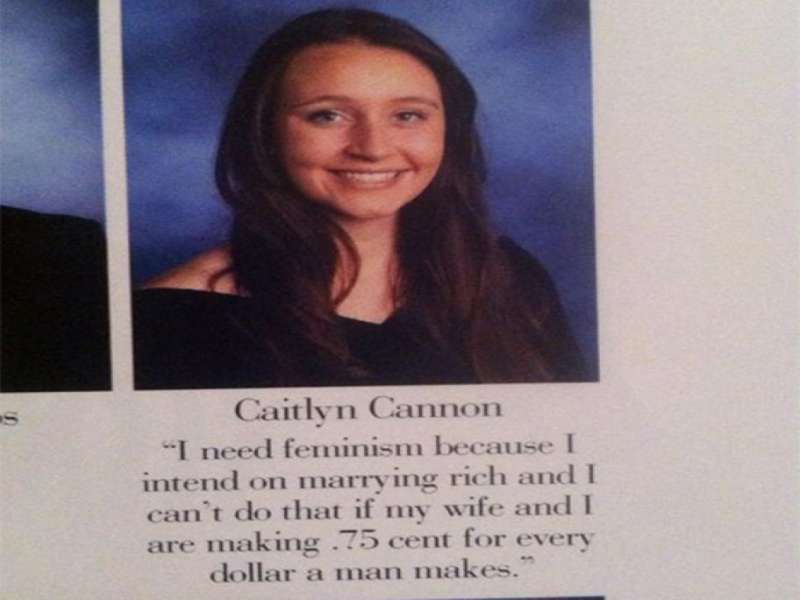 3.8. "For all of you,
        Understand this:
        Comfy 2nd floor chairs
        Kilotons in my backpack
        Yoghourt in my bag
        Obsolete homework
        Uncut Dunns breakfast
        All hail Based God
        Love that man
        Love you all"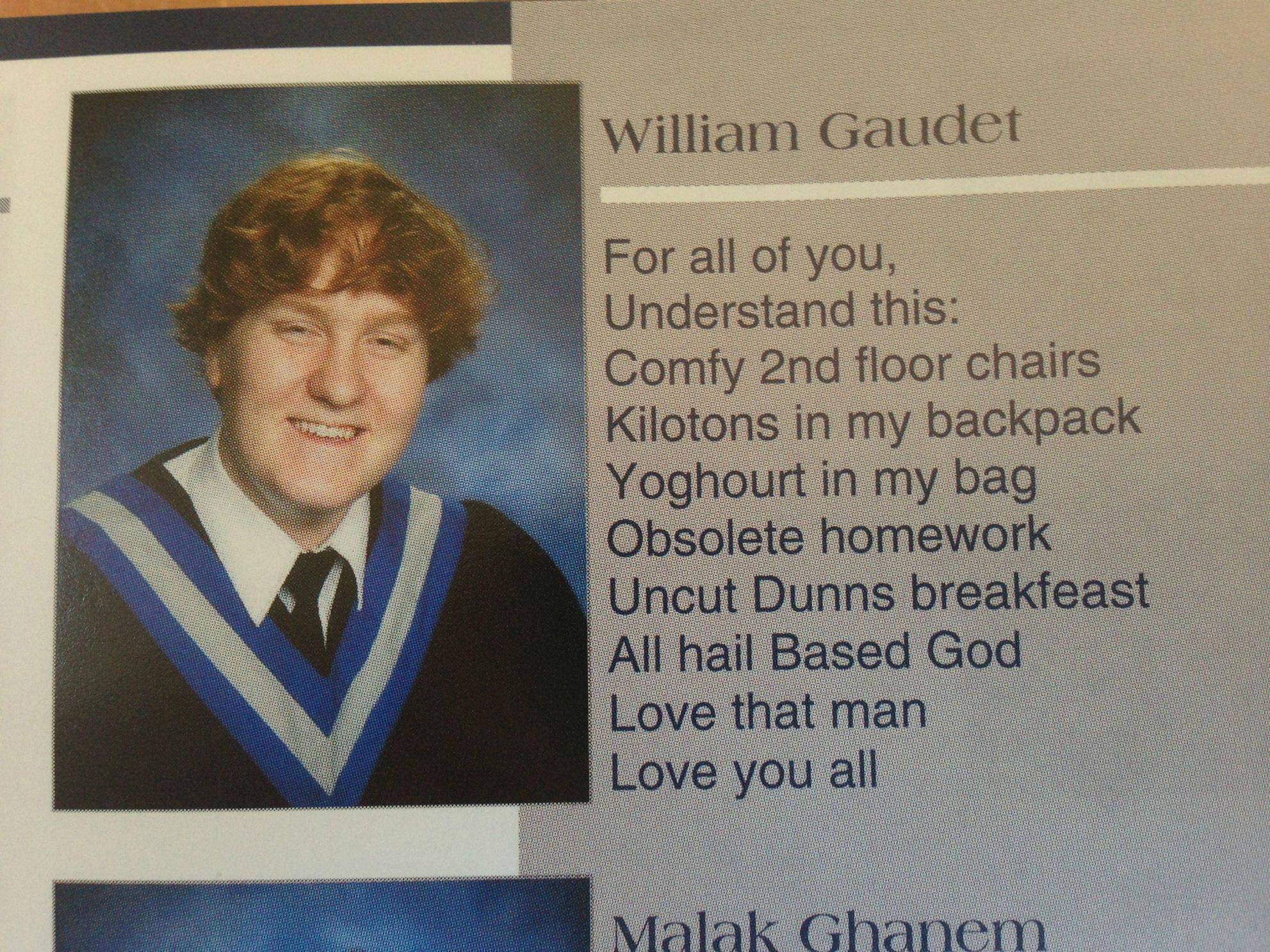 3.9. "We all live with the objective of being happy; our lives are all different and yet the same."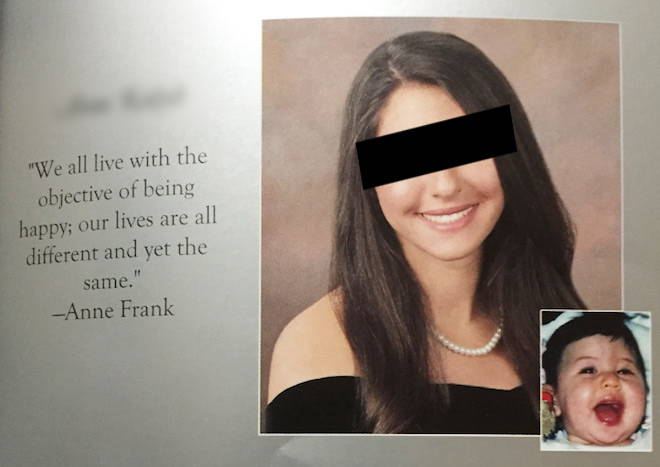 3.10. "I hate when I'm on a flight and wake up with a water bottle next to me. Like, oh great, now I gotta be responsible for this water bottle."
3.11. "When life gets hard, you have to gasp it. When it comes, you have to take it on the chin. There's no such thing as getting off easy."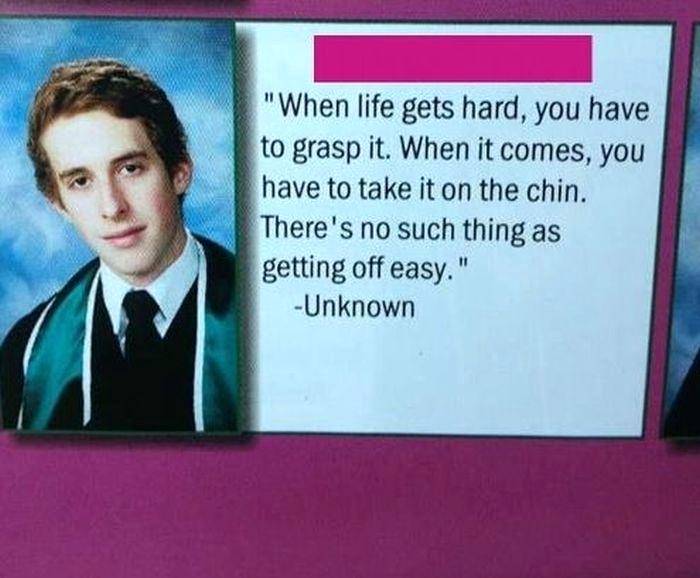 3.12. "I'm sorry that people are so jealous of me, bit I can't help it that I'm so popular."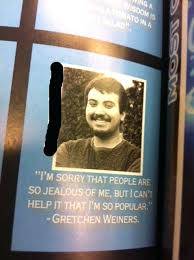 3.13. "I would just like to apologize to those who were unable to graduate with class of 2015 because they were too distracted by my midriff and consequently failed all of their classes! xoxo"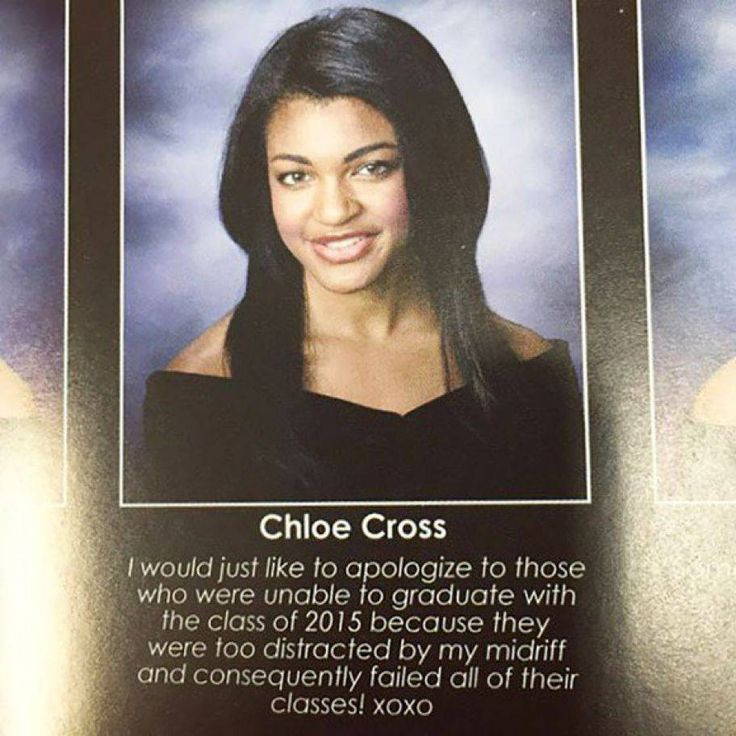 3.14. "Brandon is pretty much the nicest person you will ever meet..."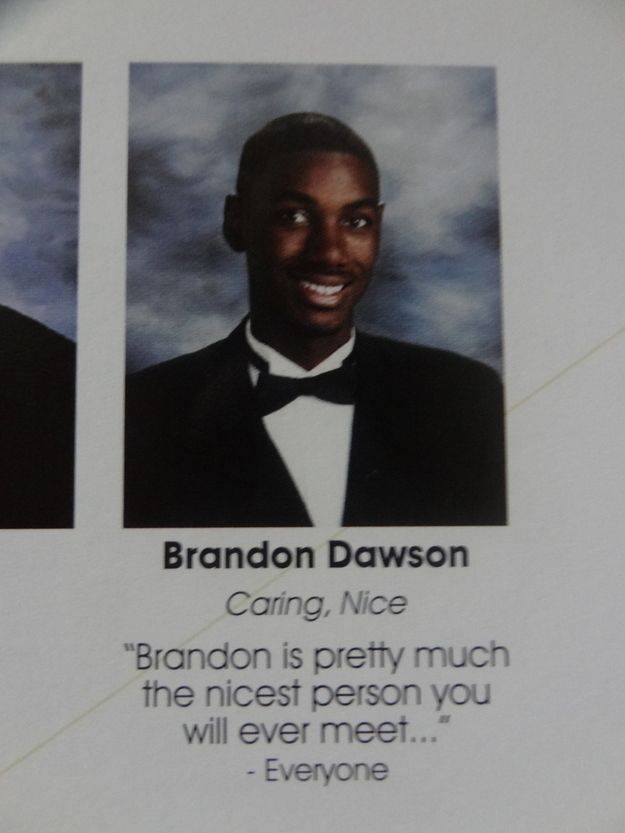 3.15. "After a few years and with some time off for good behavoir I was given an opportunity to better myself through learning, at a stange place called shoo-el."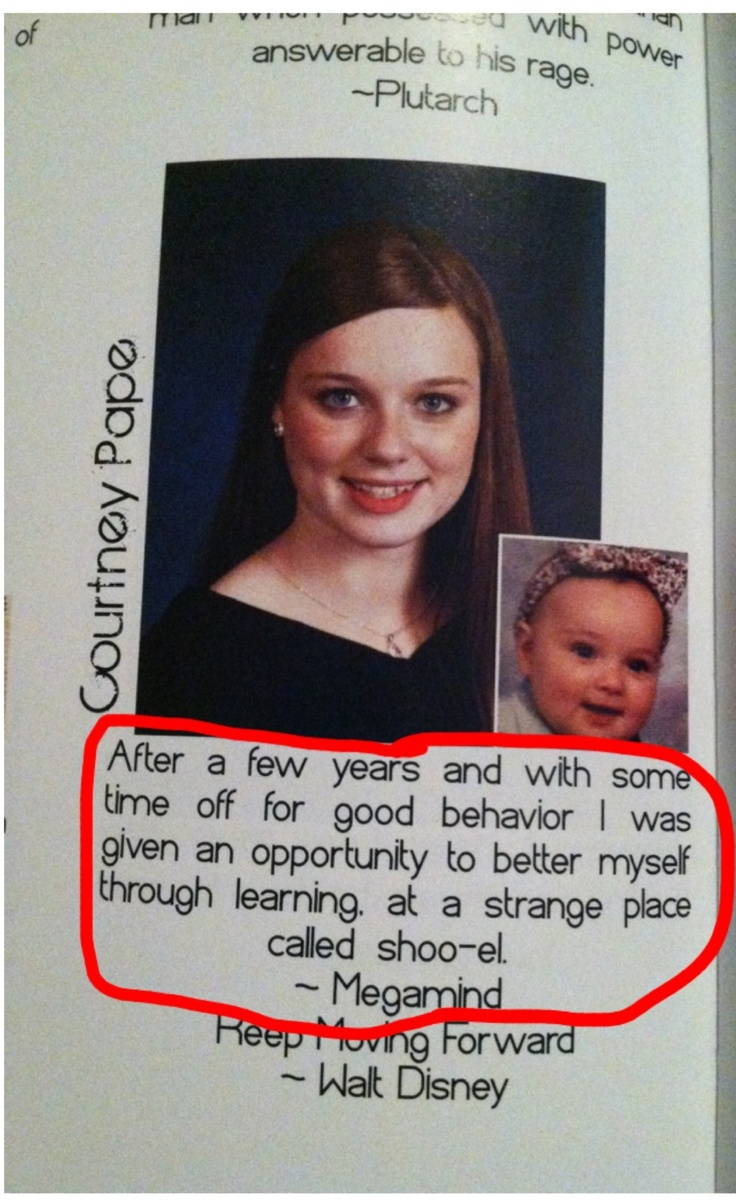 3.16. "I'm just like you except I'm a millionaire who can make 10 hit songs in 3 hours and bench press 250 pounds."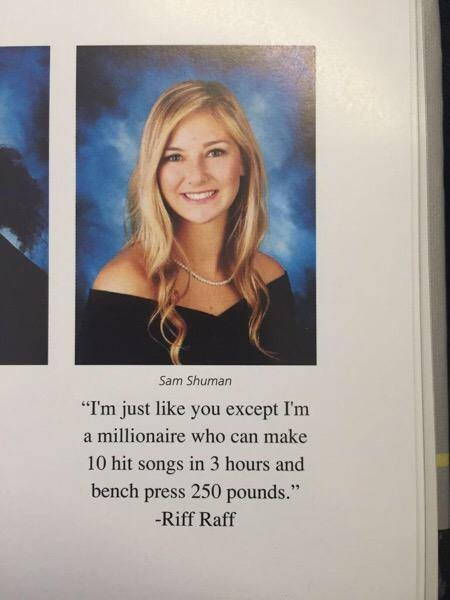 3.17. "I don't like it when peple call me a dumb blonde. It gets on my pet peeves."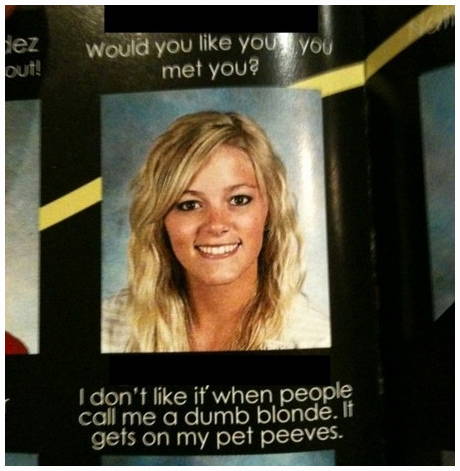 3.18. "If somebody ever asks you to do something, do it really bad so you never have to do it again."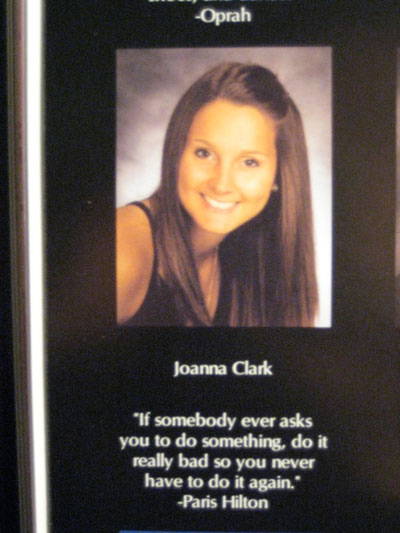 3.19. "Kevin Ali fabulous as he, Ali Ababuwa, strong as ten regular men, yes indeed, he faced galloping hoards. One hundred bad guys with swords."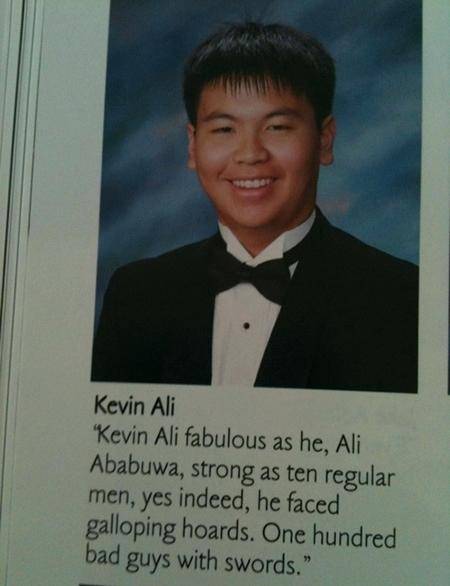 3.20. "Just because you're trash doesn't mean you can't do great things. It's called garbage can, not garbage cannot"
4. Unique Celebrity Yearbook Quotes:
We present you the best celebrity yearbook quotes we have found. After checking all of them you will find out how the people change during their life.
For sure you will find some wise quotes that you can use as your own. Take your time and check carefully all of them.
4.1. "I'm attracted to films that have strong female characters because there are strong female characters in my life."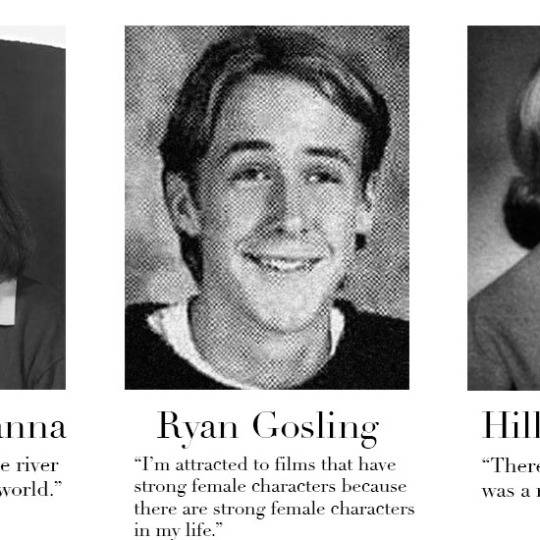 4.2. "Your self-worth is determined by you. Youd don't have to depend on someone telling you who you are."
4.3. "It is time that we all see gender as a spectrum instead of two sets of opposing ideals."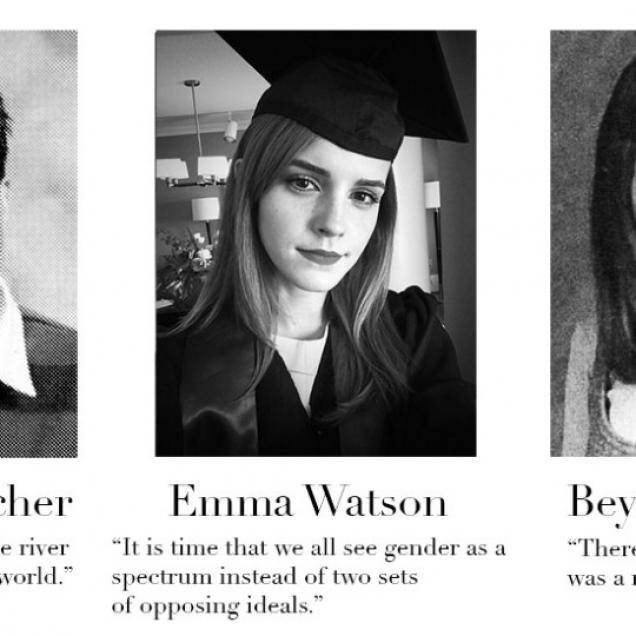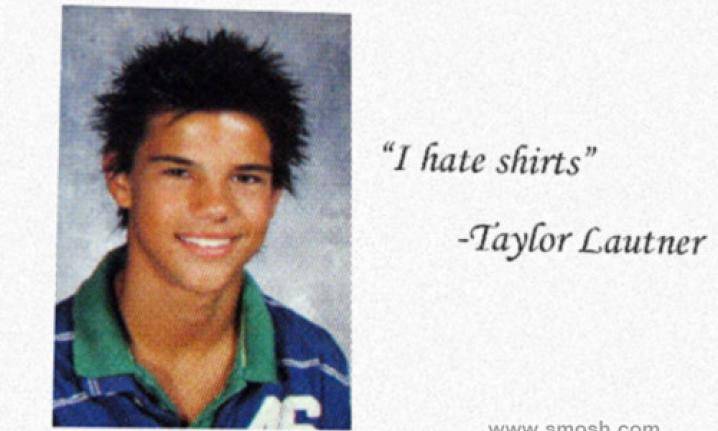 4.5. "Yo yearbook. I'mma let you finish, but my junior year photo was the best photo of all time!"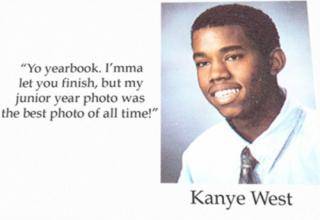 4.6. "I firmly believe that any man's fines hour is that moment when he has worked his heart out and less exhausted on the field of battle."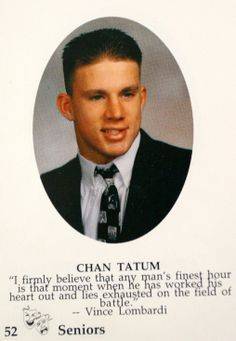 4.7. "All men should be feminists. If men care about women's rights, the world will be a better place."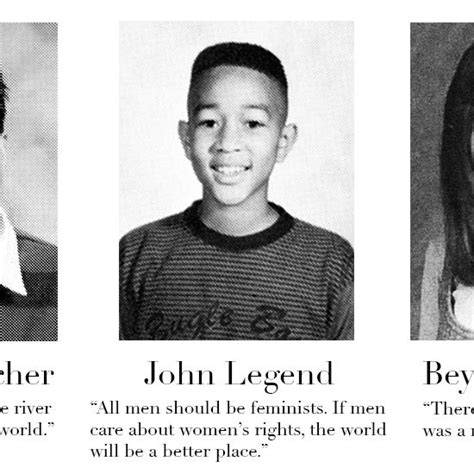 4.8. "If you want to play with the big boys, you gotta learn how to play in the tall grass. Family I love you all."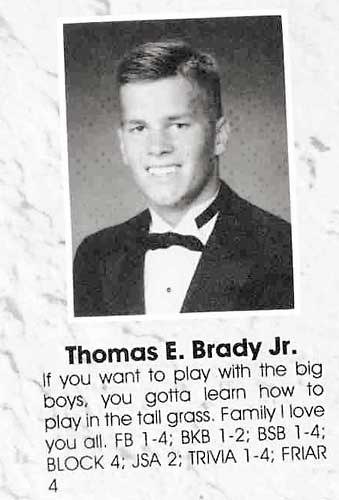 4.9. "Future: To become deleriously happy or a professional harp player."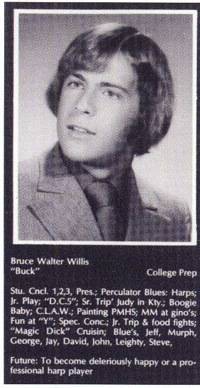 4.10. "Life is like a rollercoaster. Just when you think you're on top, you go flying back down and someone pukes on you."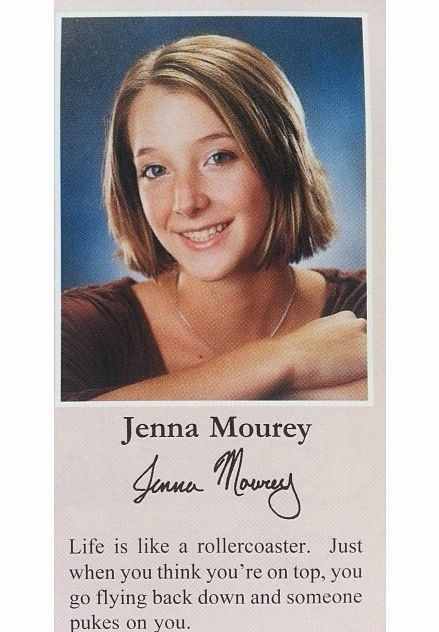 4.11. "Of course I dress well, I didn't spend all that time in the closet for nothing."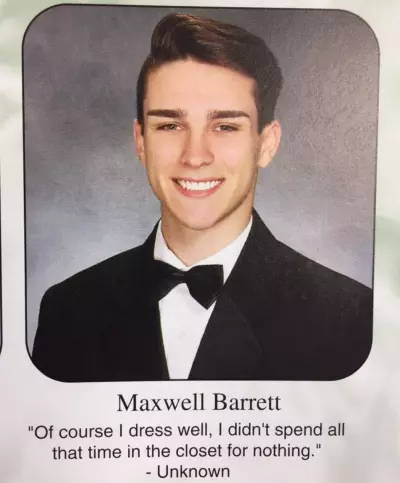 4.12. "Never do today what you can put off untill tomorrow."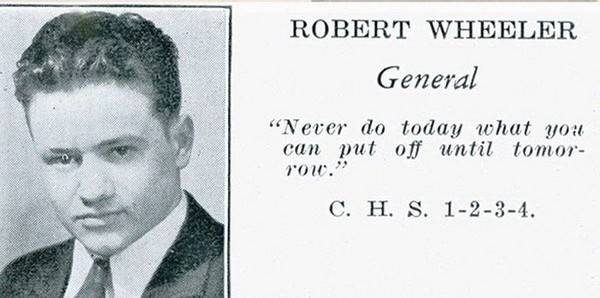 4.13. "Future plans: Find an old man, wait for him to die, and take all his money."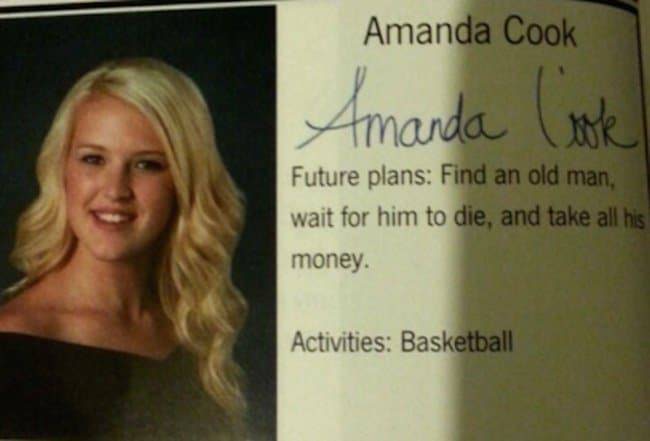 4.14. "Steve can be seen walking around the halls wishing he wasn't here."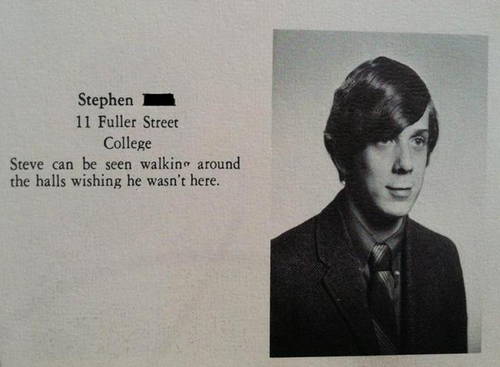 4.15. "Remember to always be yourself. Unless you suck. Then pretend to be somebody else."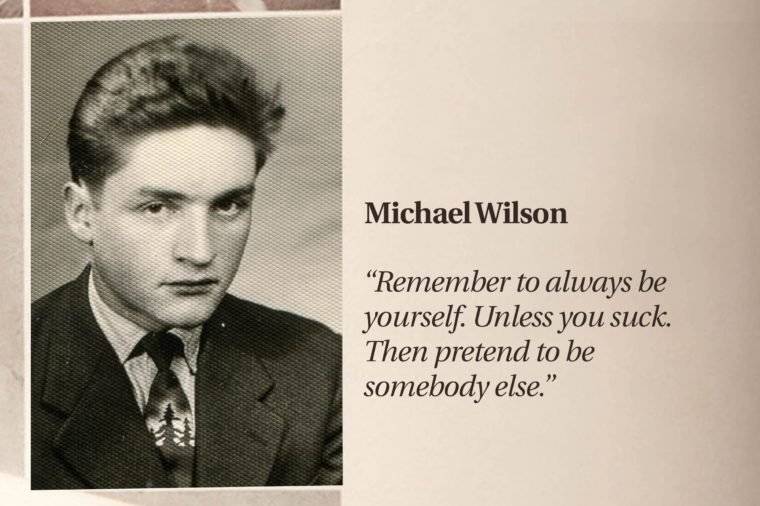 After you have seen our full list of yearbook quotes we are sure that you are almost done with your own quote. We do hope that we have helped you to make your right choice. Make sure to use a memorable senior yearbook quote and every time you open your book to remind you about your best 4 years of high school. If you have any proposals please contact us and we will be happy to add them.