Graduation bracelets guide by Myclassshop
Graduation bracelets are one of the most searched product nowadays. As everyone knows graduation day is near the corner and people are looking for different gifts. A lot of seniors prefer bracelets, because most of them have a different quote or charm related to one of the most important days in their life. We have made a short list with the best selling graduation bracelets for this year and you can check all of them below here.
1. Graduation Bracelets - "She Believed"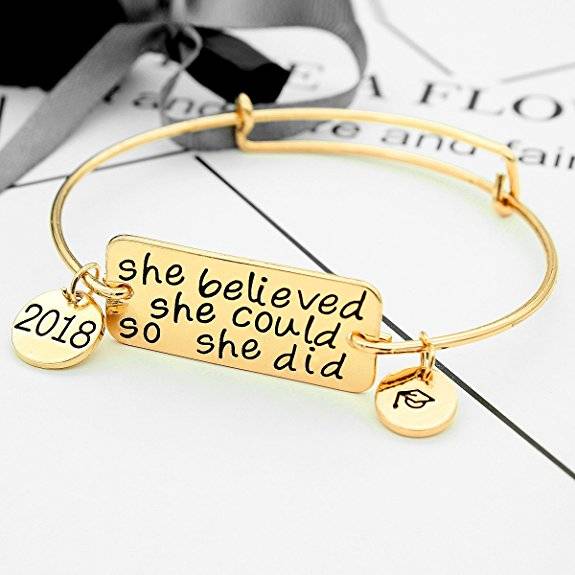 This bracelet is so beautiful and it comes in two different colors - gold and silver. You can choose the one you like and make an unforgettable gift to your daughter, sister, niece or classmate.
2. Graduation Bracelets with charms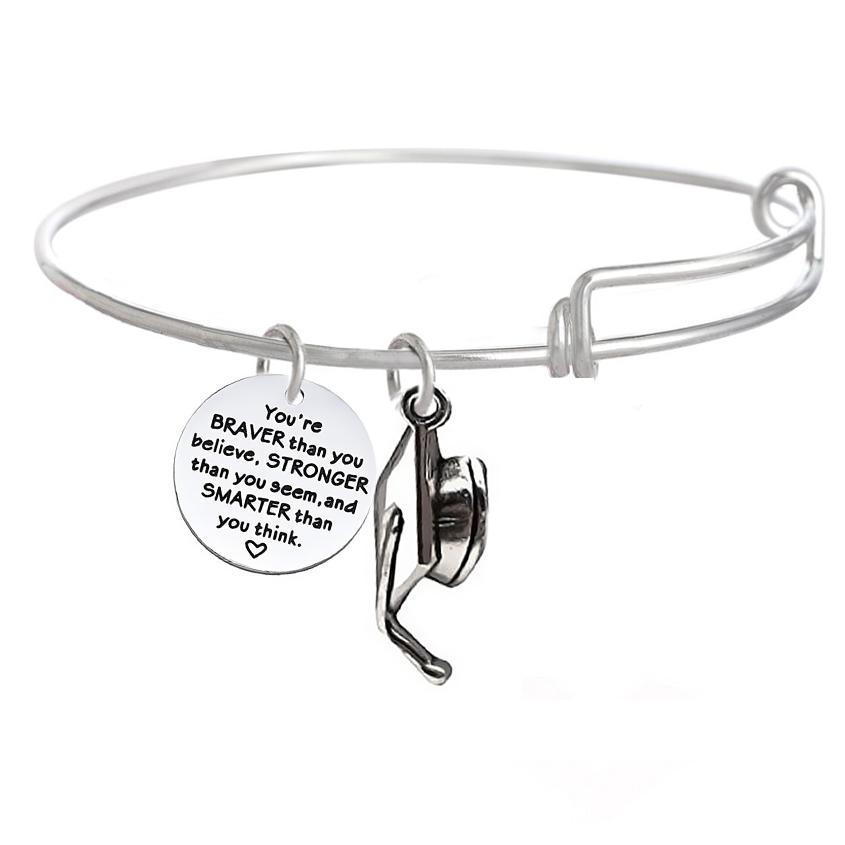 You can find so many different designs like this in Myclassshop.com. We have a lot of different charms designed and produced by us and for sure you will not be able to find any of our products in any other store.
3. Class Of 2018 - Graduation Bracelets
This heart shapped graduation bracelet comes in many different colors. Just take a little of your time and make sure to check all of them.
4. Graduation bracelets 2018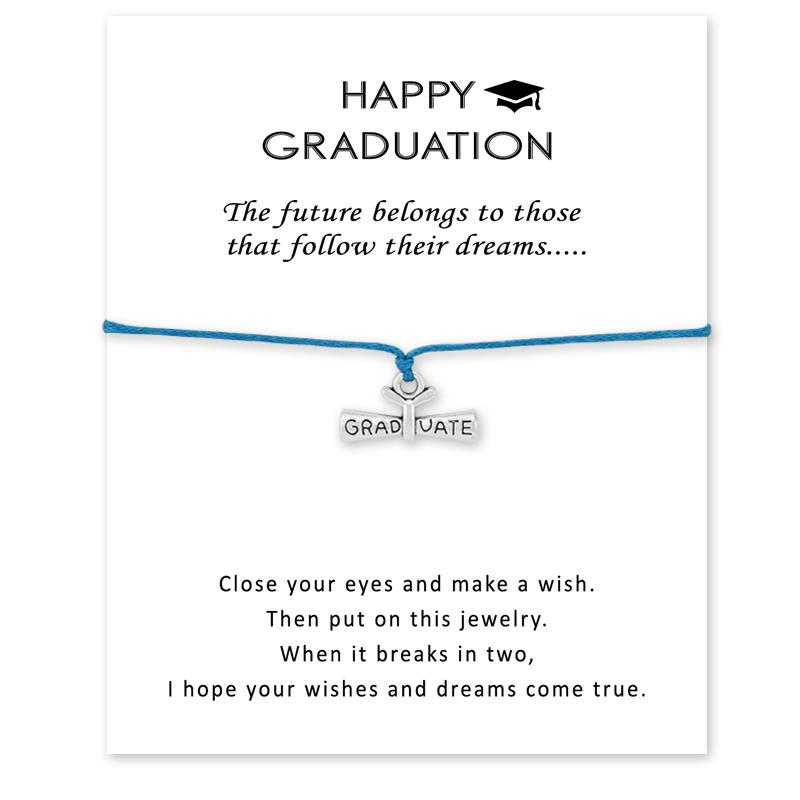 If you prefer something with card, here you go. It also comes in about five different colors and an hidden message on this beautiful looking card.
5. Graduation Quote Bracelet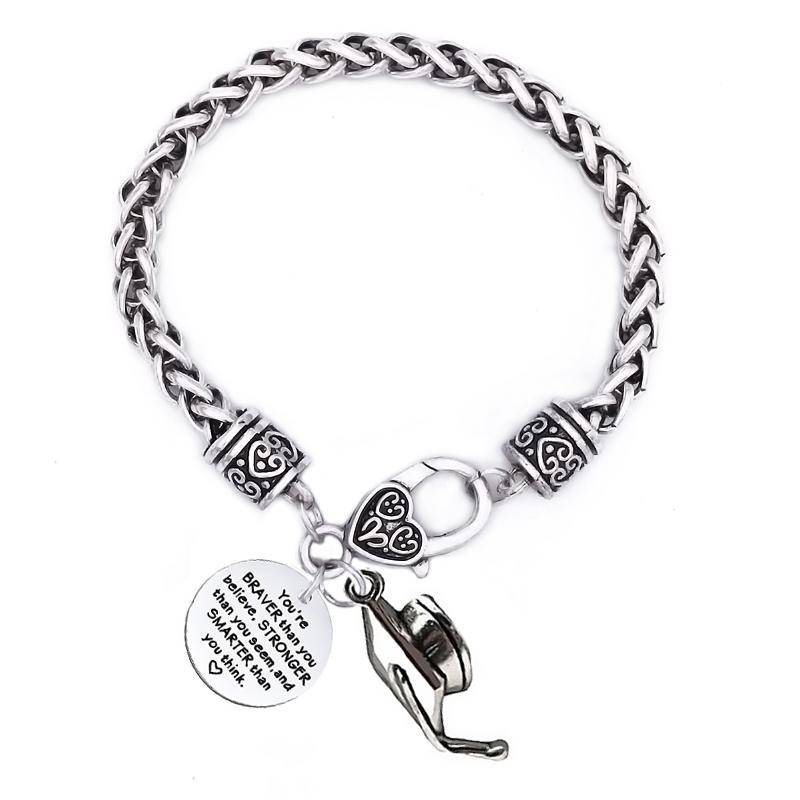 We love quotes so in this connection we have made a lot of charms with different quotes on them and all of them have very strong meaning.
As we can see mostly people are searching graduation bracelets for her. There is a reason for this but not a rule. There are a lot of people who want and try to find graduation bracelets for him as well in our store. As you can see from our previous models most of them are unisex and anyone can wear them. Here below we will show you a few more models from our collection.
6. Class of 2018 Unisex Bracelet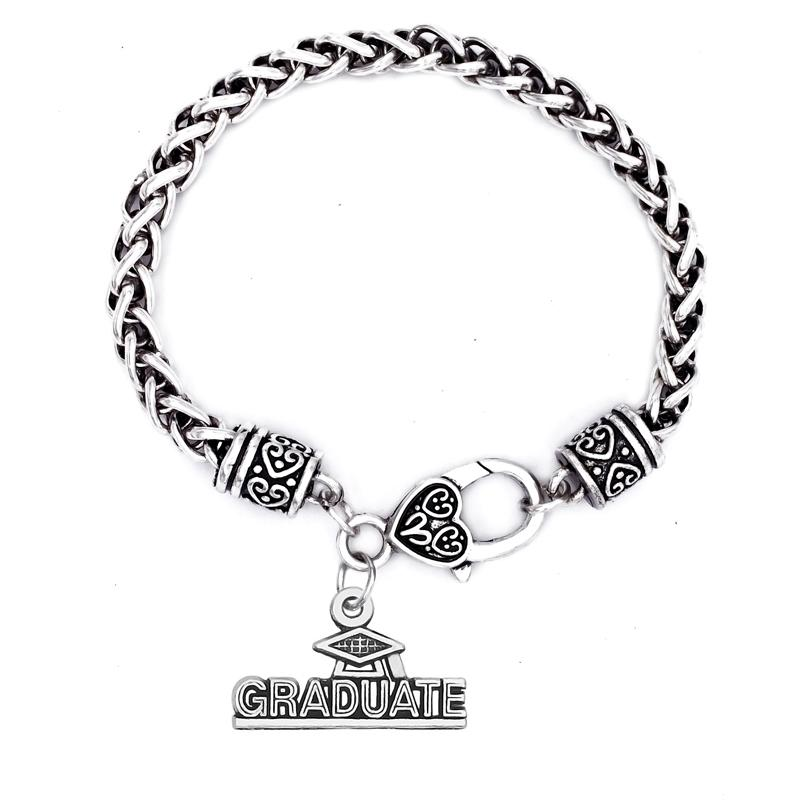 As you can see this could be a gift for her or for him. It's really stylish and beutiful design liked by many high school and college seniors.
7. Class of 2018 Prom Bracelet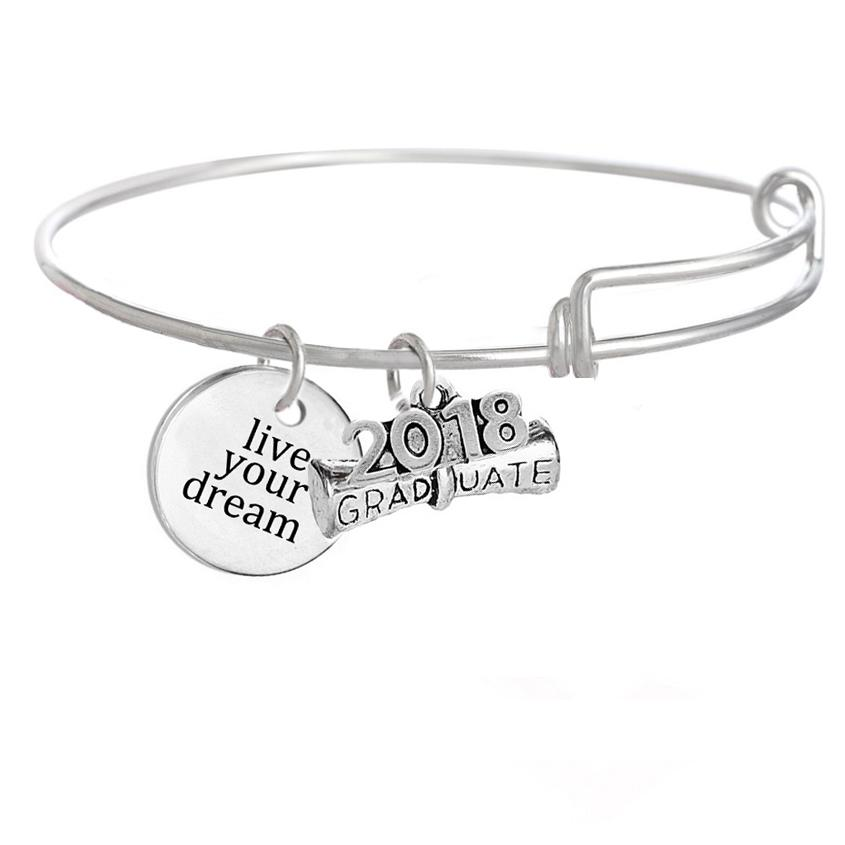 "Live Your Dream" what a nice quote for a graduation bracelet? Everyone of us is here to live his or her own dream and the main step in our life is the day of our high school graduation.
8. Infinity Love - Graduation Bracelets
This beatiful infinity love bracelet also comes in many different colors. It's hand made by our team with much love for every grad.
We hope that after seeing all of our suggestions and checking all graduation bracelets in our store you have made your decision and bought the one you loved. You can come back and check us regularly for new products and ideas. In conclusion we would be more than happy to hear back from you, what do you think about our products as soon as you receive your order.