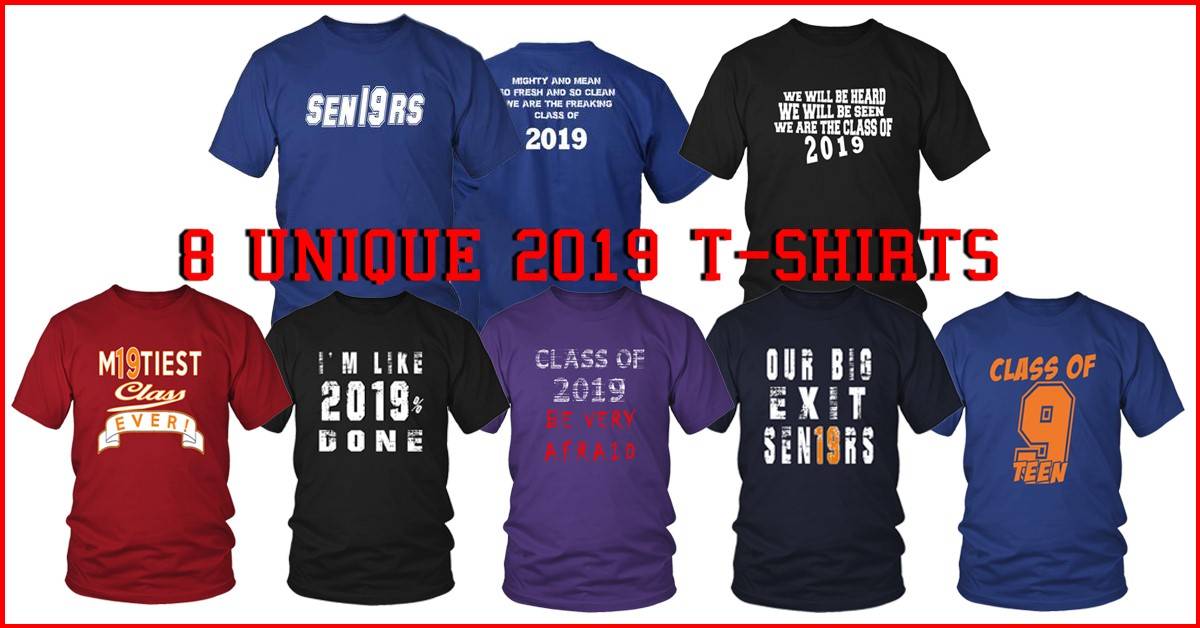 8 Unique Class of 2019 T-shirts
Class of 2019 t-shirts are getting more and more popular nowadays. As we all know the students from class of 2019 are going to be the next seniors. Everyone is searching for a cool and unique senior apparel so My Class Shop is here to help you. We are specialized in designing different products like senior shirts, hoodies and jewelry. We come up with new designs almost every week so be sure to come and check our novelty designs and ideas every week. In this article we will show you some of our new designs of class of 2019 t-shirts, which are selling like crazy even the senior school year hasn't started yet.
If you like any of our designs you see below just click on the image and it will take to our store. There you will be able to check the available sizes, colors, and styles.
Here are just a few designs of our Class of 2019 T-shirts new collection :
1.I'm Like 2019% Done - Class of 2019 T-shirt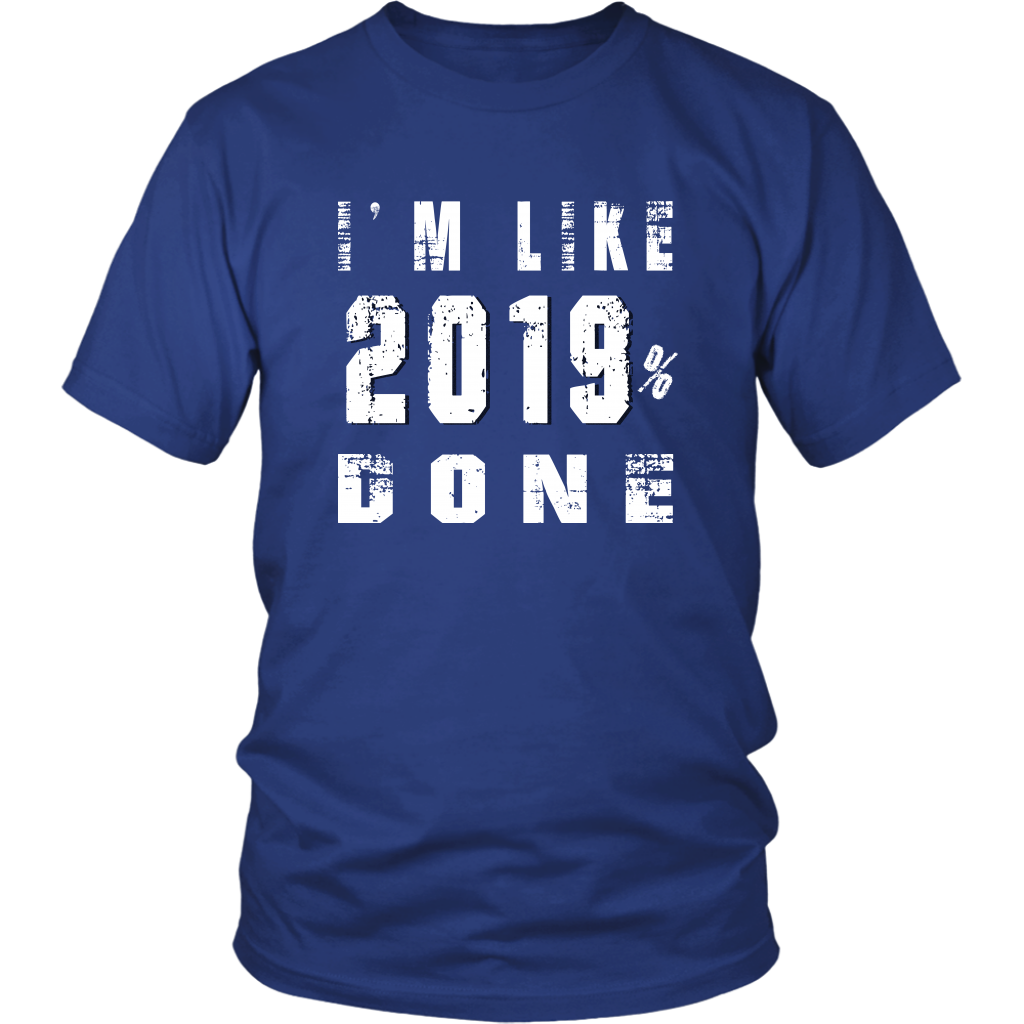 2. Mighty and Mean - Class T-shirts 2019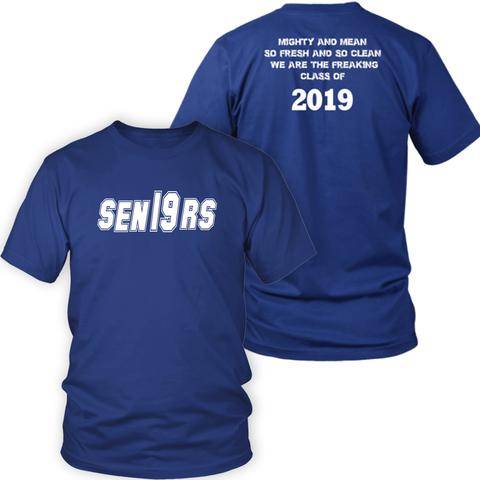 3. Class of 9-teen - Class of 2019 Shirt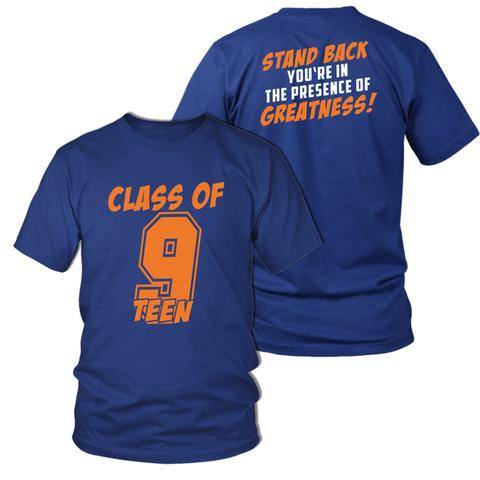 As you can see from the first three designs we have presented you all of them are unique and not available in any other store. As we all know there are a lot of copycats and it's really hard for us to find them and protect our designs and products. If you have seen some of them anywhere on the Internet, please inform us. All of our class of 2019 t-shirts come to you in branded package and a little surprise inside.
So let's continue with our class of 2018 t-shirts now...
4. We will be heard We will be seen - Class of 2019 T-shirts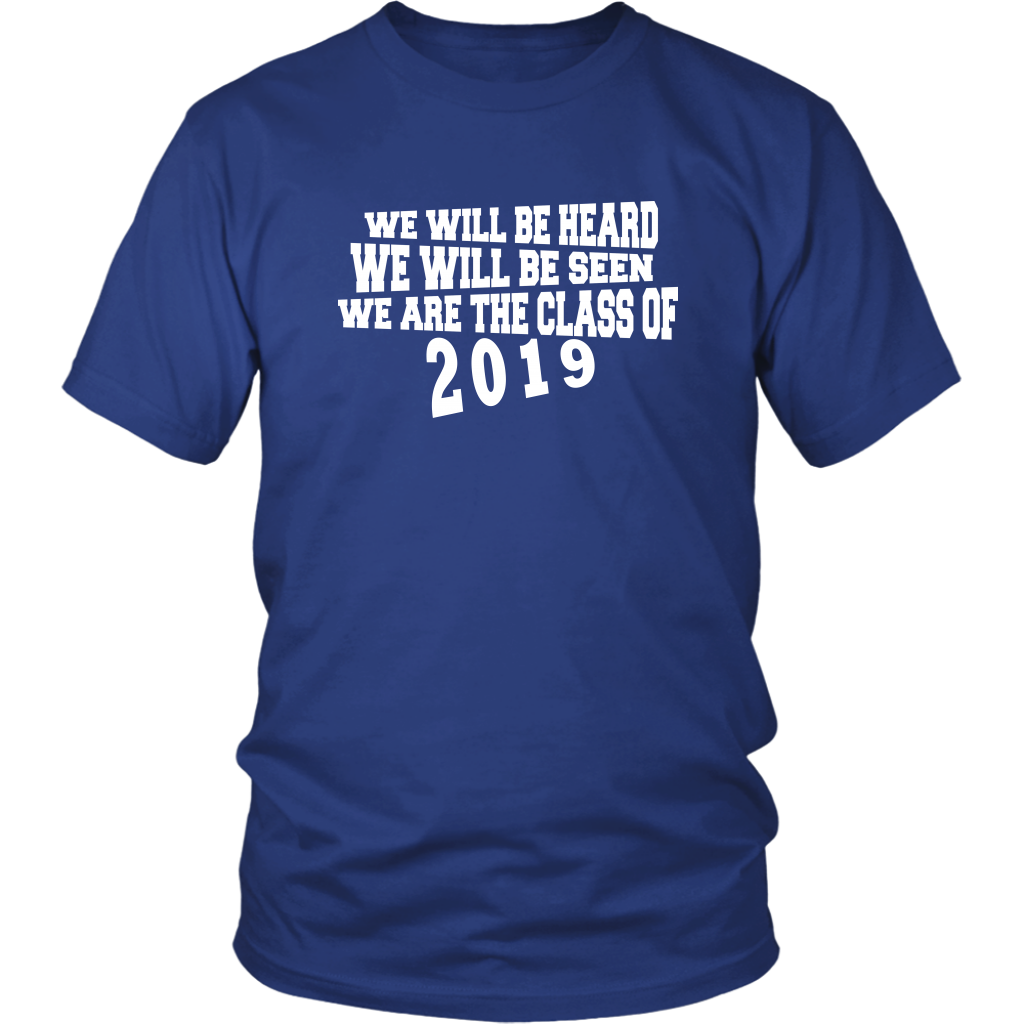 5. Mightiest Class Ever - Class of 2019 Shirt Design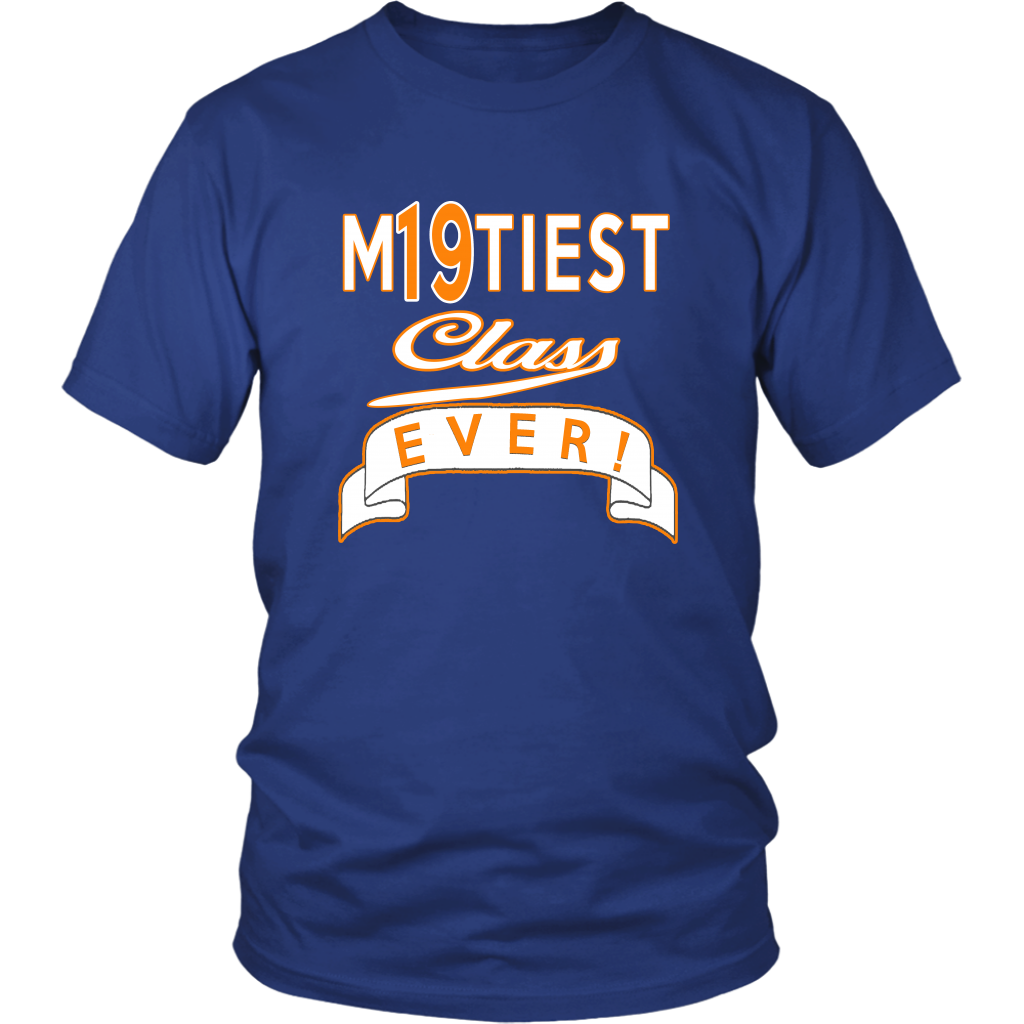 6. Class of Nineteen - Sen19s Shirt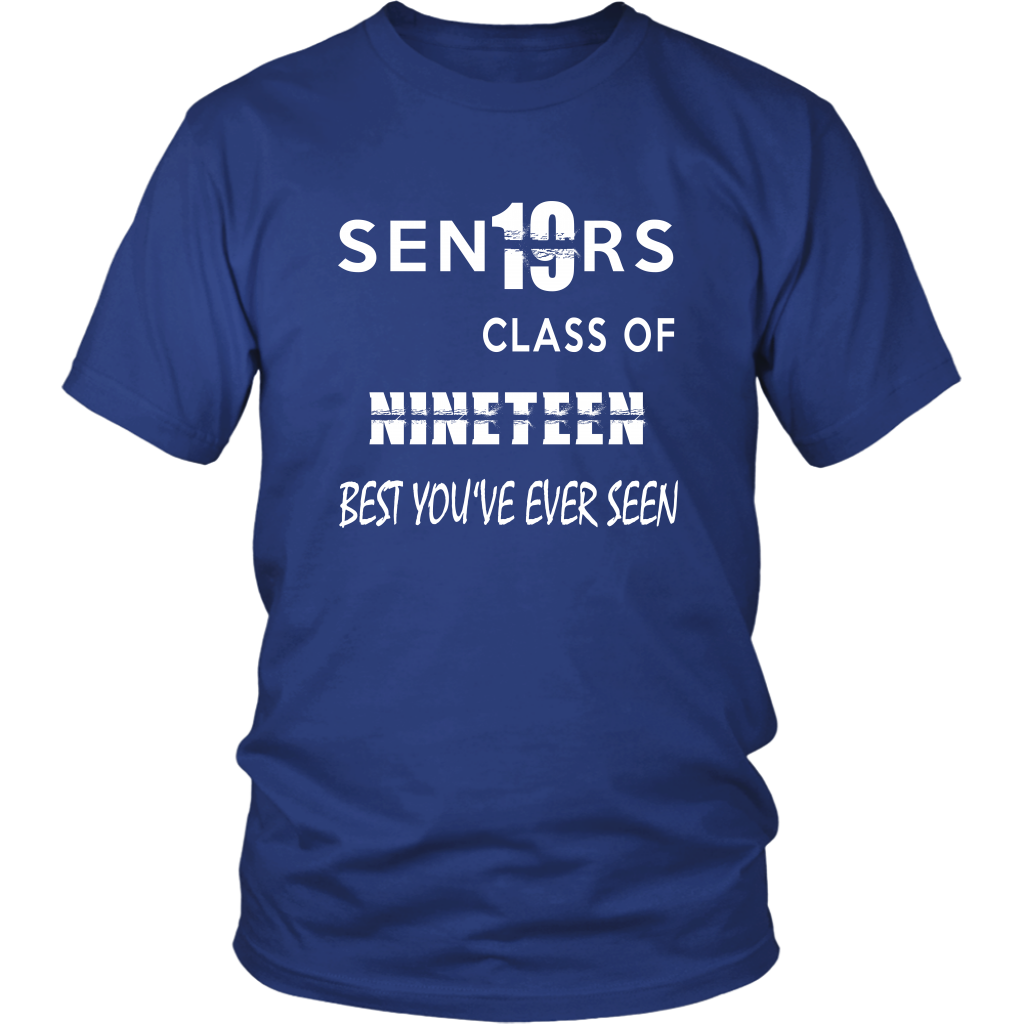 Have in mind that we are not designing only class of 2019 t-shirts. We also have a lot of different sweatshirts, long sleeve shirts, tank tops and so on. We are proudly announcing that My Class Shop is the only company which is designing different men and women class of 2019 sneakers and soon we will expand our senior apparel to even more and more unique products. Stay informed!
Alright, here are our last proposals for this article:
7. Our Big Exit - Senior 2019 Class Shirt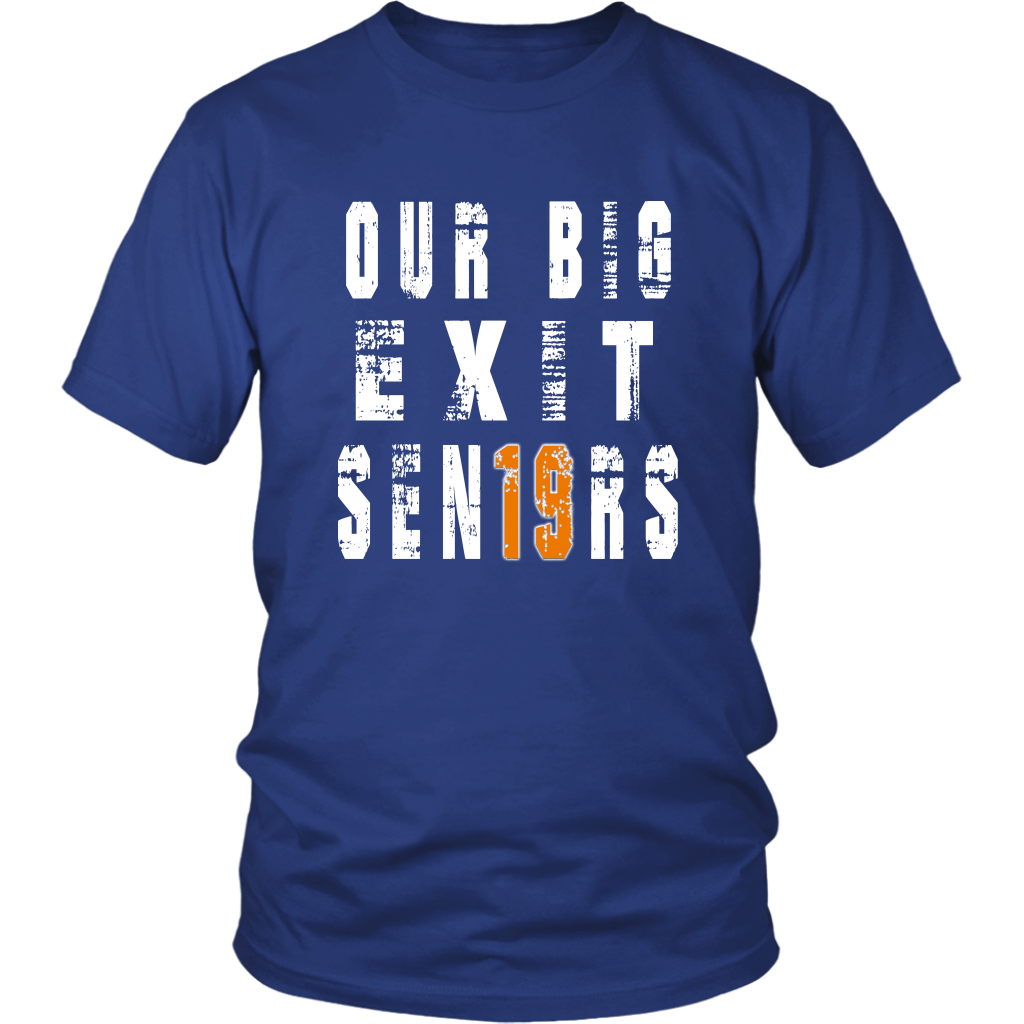 8. Be Very Afraid - Class of 2019 Shirts With Slogans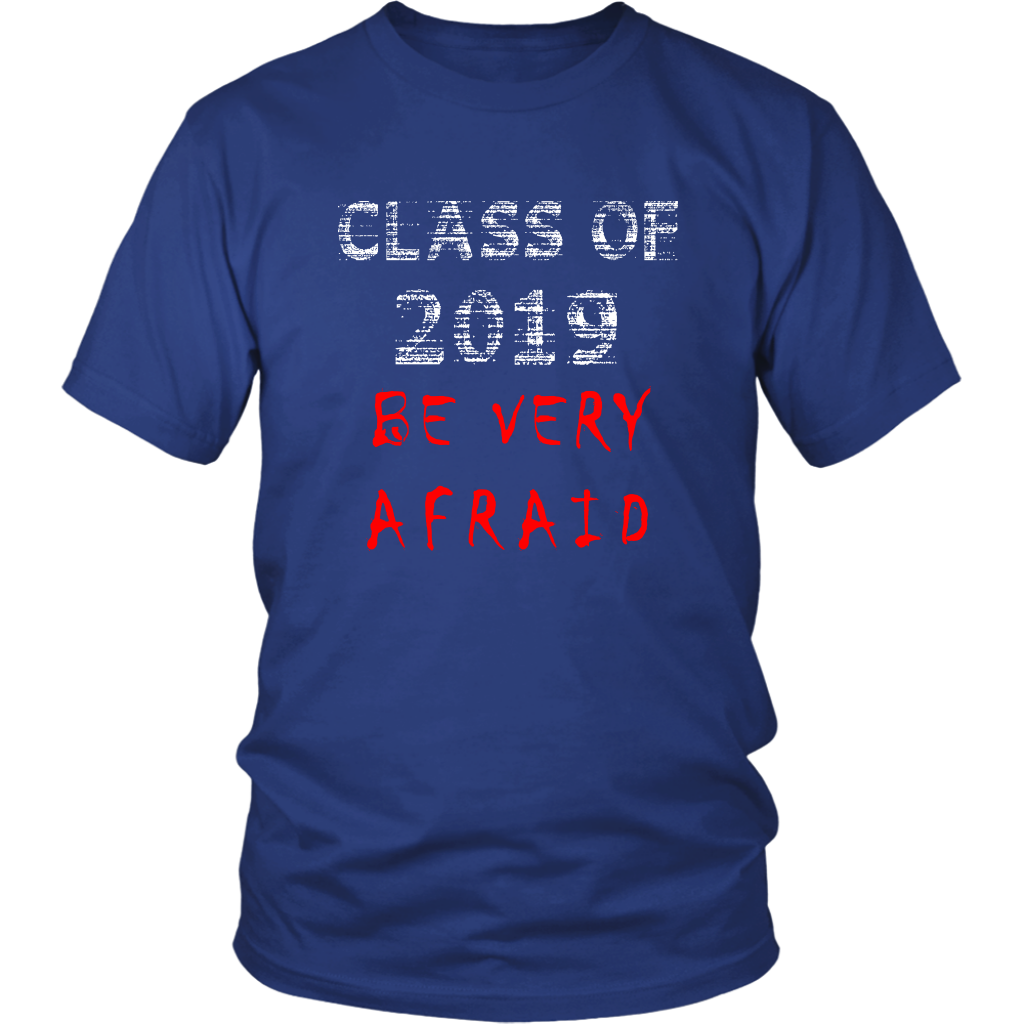 Let's keep our articles shorter but informative. So in this connection we are going to name this article "8 Unique Class of 2019 T-shirts (Part 1)". Soon we will release Part 2, so don't forget to come and check us regularly. If you were not able to find you class of 2019 t-shirt in this article, please hit the big green button below and check the rest of our available designs at this time.