10 Cool High School Graduation Gifts 2018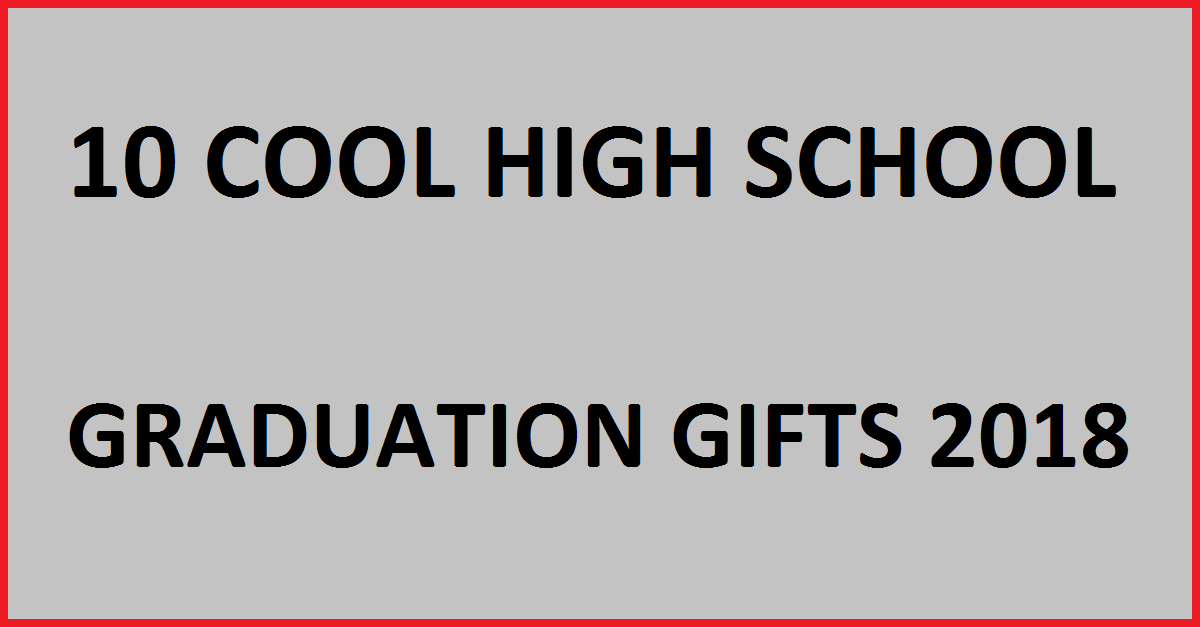 Here is a small list of Graduation gifts 2018. We decided to make this list, because a lot of people are searching for different graduation gifts at this time of the year. Some of them prefer to buy graduation necklaces 2018, but others look for graduation bracelets 2018. In this article you will find some cool ideas, which will save you a lot of time searching in the internet.
1. Graduation Necklaces 2018
We have seen so many different graduation necklaces 2018 around here and there. After we refine them, we decided to add only a few of them to our graduation gifts 2018 list.According to us these are the most loved ones by the high school seniors. Our results are based at the engagement we have seen in our big social media pages.
1.a) Graduation Heart Key Necklace - Graduation necklaces 2018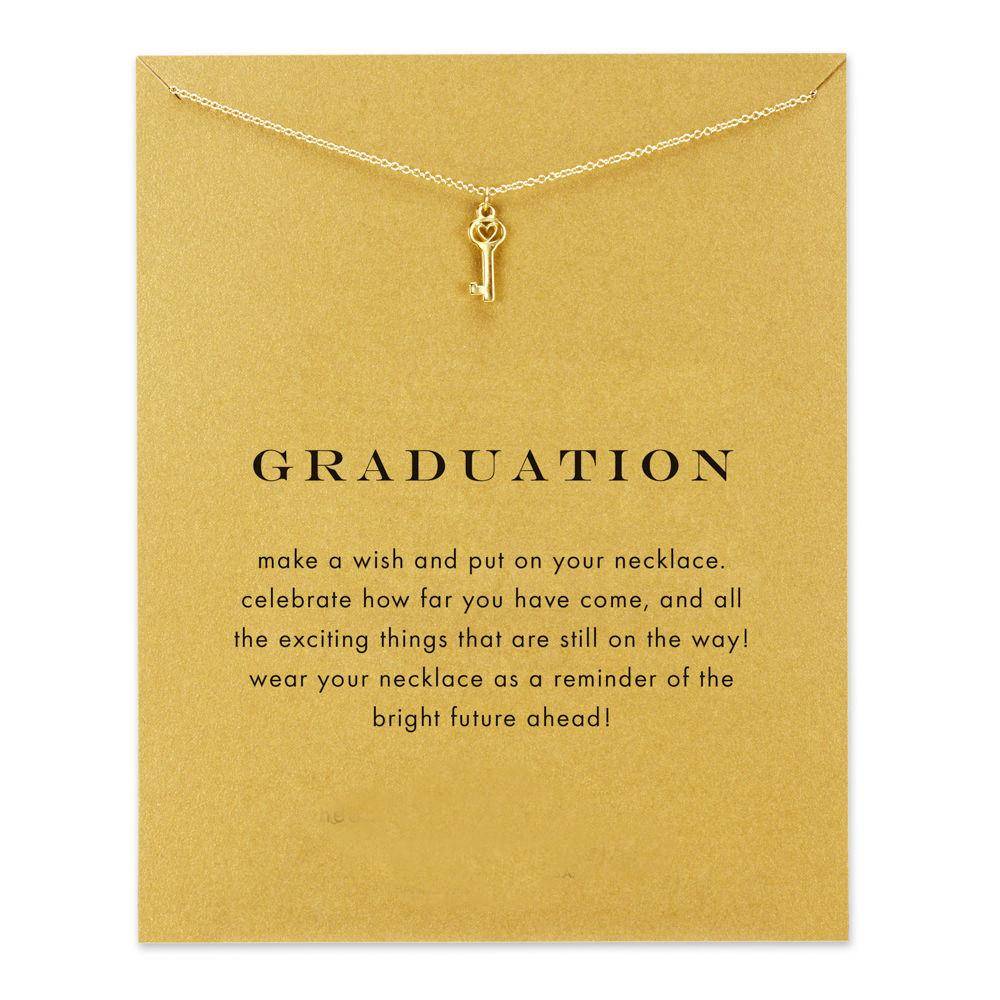 1.b) She Believed She Could Ring Necklace - Graduation gift 2018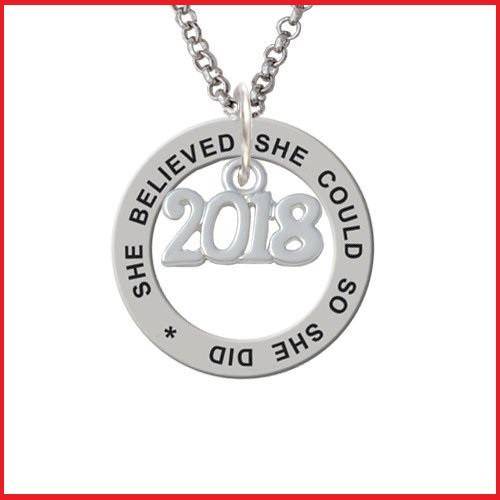 1.c) She Believed She Could Memory Locket - Graduation necklace 2018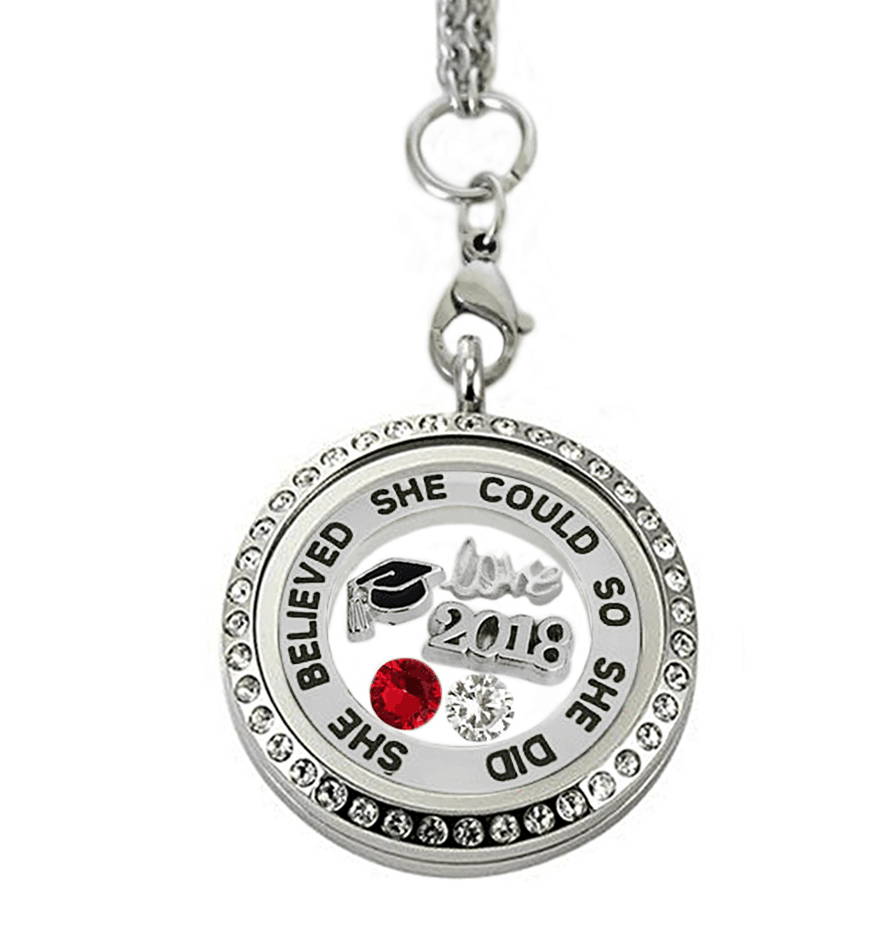 1.d) Personalized Graduation Necklace - Graduation necklaces 2018
1.e) Oh The Places You'll Go - Graduation gift 2018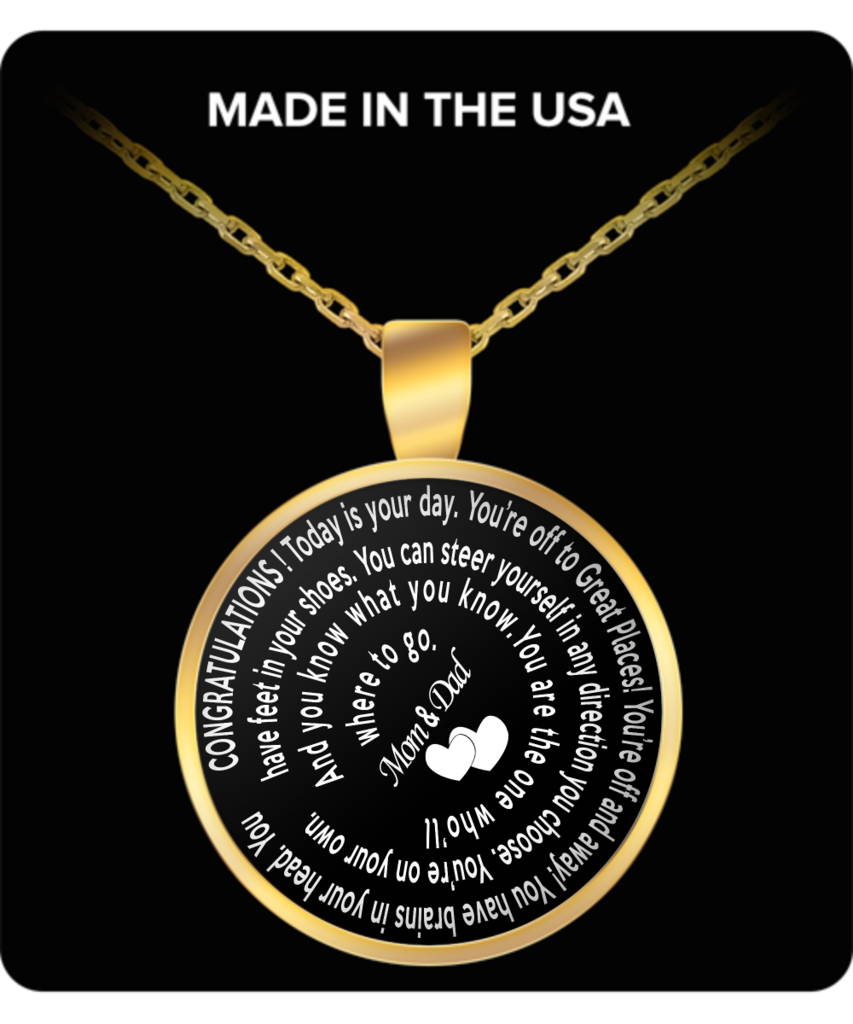 After you have seen these graduation necklaces 2018 we hope that you have found the one you really love.
2. Graduation Bracelets 2018
If you are from the people who prefer smaller gifts like the graduation bracelets 2018 you will see below don't leave the page. We have prepared a list with some best sellers and we are sure that you will feel in love with them. We don't want to loose your time and focus so here we go.
2.a) Bracelet "She Believed" - Graduation gift 2018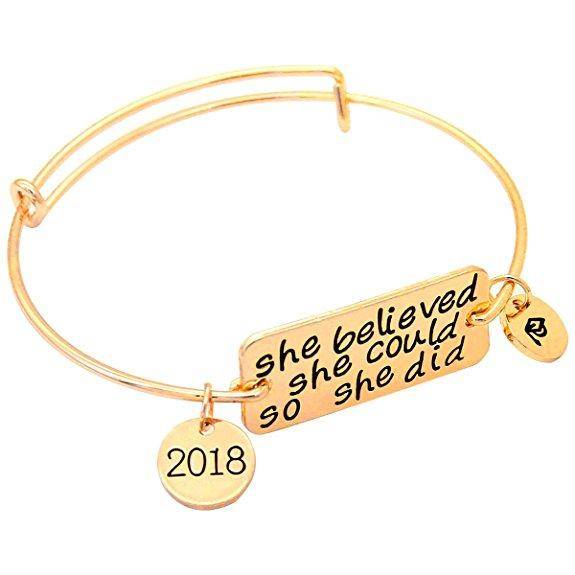 2.b) I Did It - Graduation gift 2018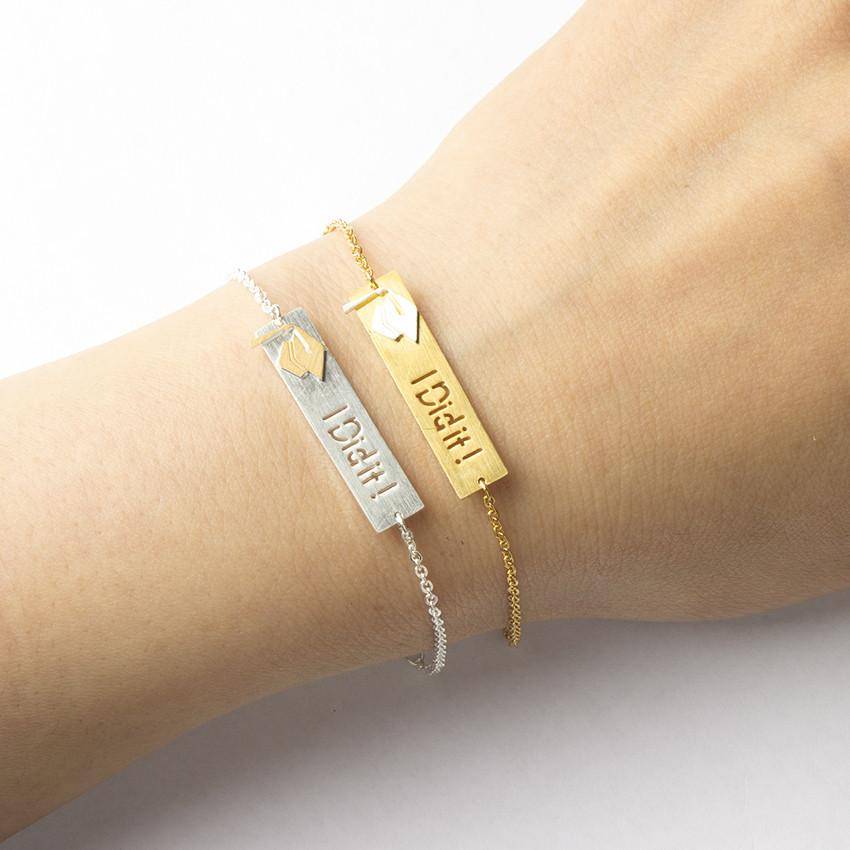 2.c) Happy Graduation - Graduation gift 2018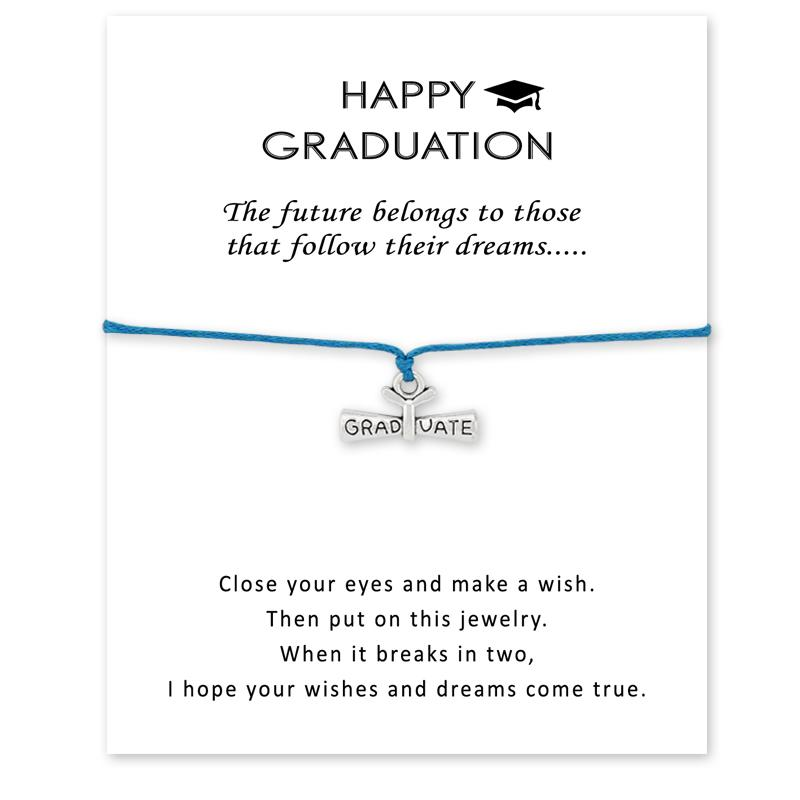 2.d) Heart Shaped Graduation bracelet 2018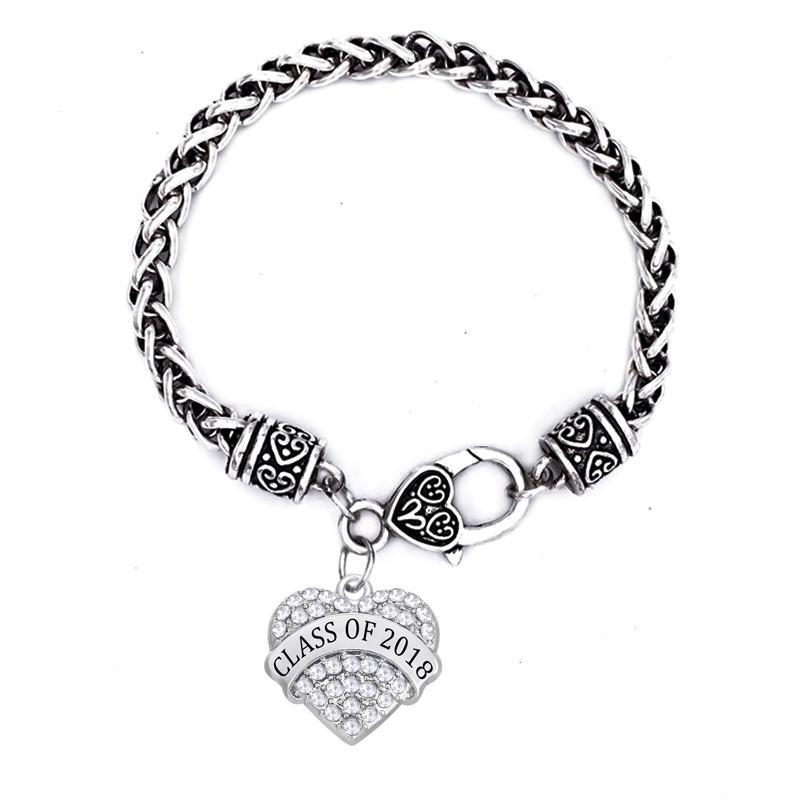 2.e) Infinity Love - Graduation bracelet 2018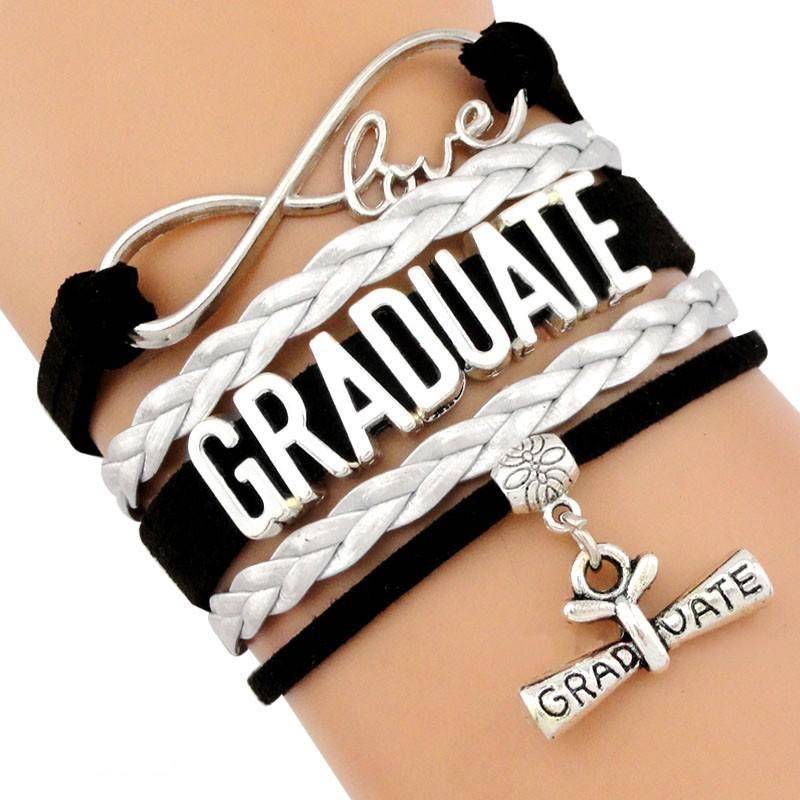 In conclusion we really hope that after you have seen our list of graduation gifts 2018 you have made your choice. We would be more than happy if you send us some pictures with the gift you have chosen.